This article will show you guys on How to get more gold currency in Undawn with the 2 easy ways to get more gold for free step by step inside the game. Check out down below:
Step 1 - Complete the Daily Event
This is the first step that you can earn more Gold Currency for free by Completing the Daily Event that has inside the game.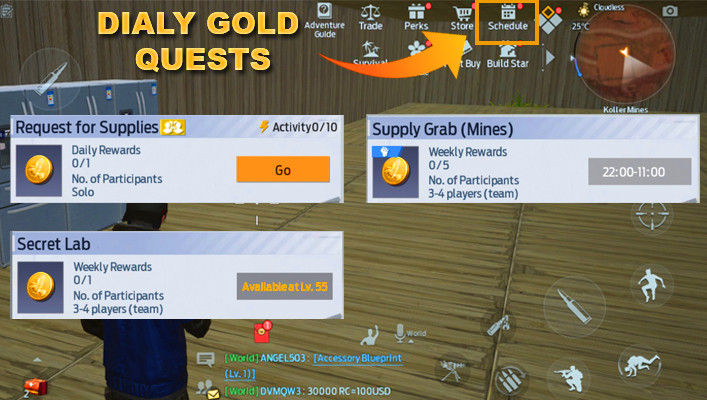 To do the Daily Event you need to click on Schedule > Then go to these 3 quests that you can earn more gold for free such as Request for Supplies, Supply Grab (Mines) & Secret Lab (Require lv.55).
Note: Besides the 3 quests that we mention above, try to complete all the daily quests to earn more Daily Activity Points. With 100 Daily Activity Points, you will get free Reward Packs that you can open it to get more 1750 Gold.

Step 2 - Selling Materials
This is the Second step you can earn for more Gold by selling the Crafting materials, World farm materials, Tactical gear, First aid kit, Guns, and more items that you can in your backpack.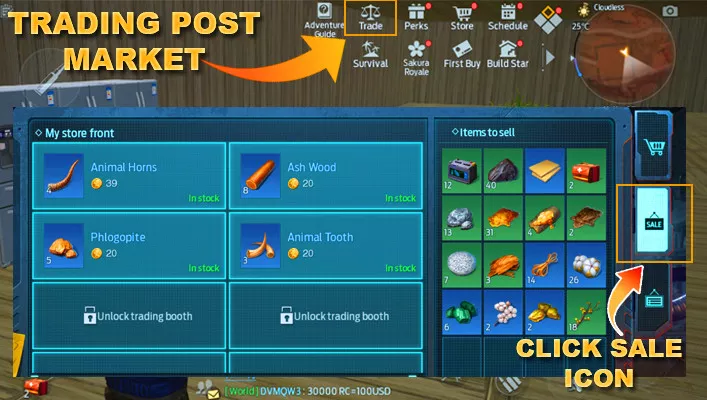 This is where you can sell your stuff inside the game. Go to Trading Post Market > Then Click on Sale Icon. After that, you will see a lot of items that you sell and put the price for each material that you want to sell.
Tips: You can put the price of your items lower than the recommended price which will help you to sell your items fast.
After selling your items in the trading post wait about 3 to 5 minutes for someone to buy your items. And to Withdraw your Gold click on Treasury and withdraw it all.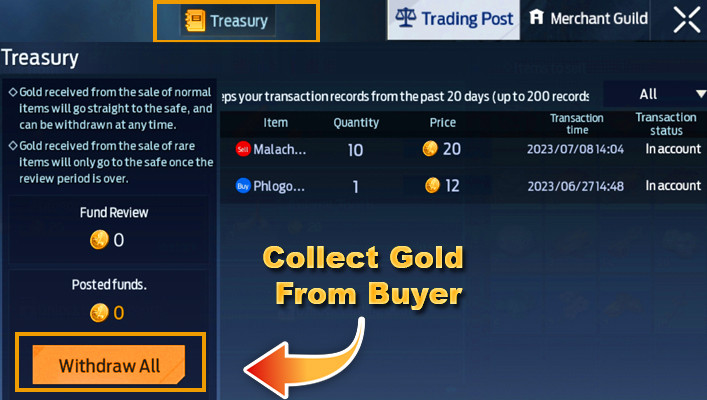 With these 2 easy steps above you are now can farm for more Gold Currency every day and use it to buy some stuff inside the game.