This article will show How to Play PvP Match in Undawn with in-depth details about the PvP mode, rules, rewards, and more check out here.
Event Rules
Training Match PvP Mode requires you to have at least Character Level 10 to participate. And this mode is available from 22:00-11:50 daily.
There are 2 mode instructions in this Traning Match:
Annihilation Mode: Single match eliminations, defeat all opponents for victory. You choose either the Central Shopping Mall or Western District map. For Single match is available every day.
Team Mode: This a 4 vs 4 player match, The first team to take down 15 enemies wins. Team battles are only held on the Western District map. For Team Mode is available only on weekends.
Season Tier Reward Details
During a season, players will receive tier gift packs each time they reach a new tier. At the end of the season, a tiered season pack will also be awarded based on the last tier reached.
How to Enter Traning Match - PvP Mode
Go to Schedule at the top right of your phone screen > Then Go to Weekly Mode and scroll down and click Traning Match. You can play as a Solo Match or Team Mode.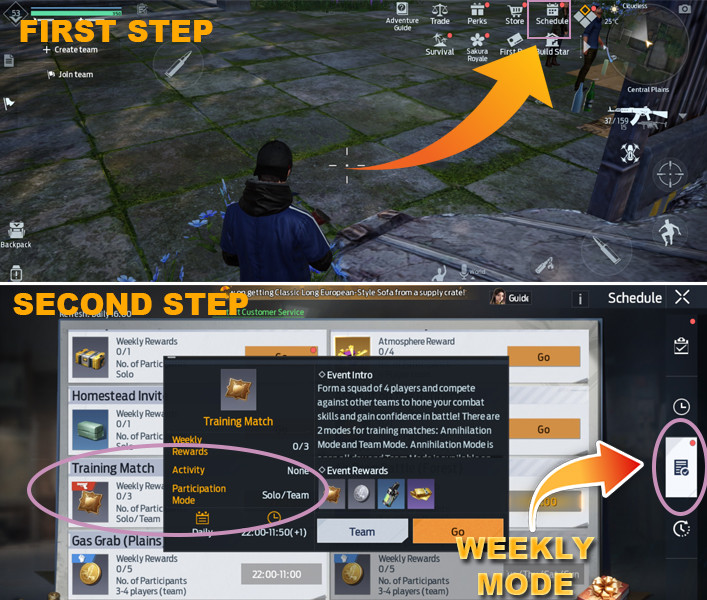 Event Rewards

Earn Combat Points
Silver Currency
Ionic Membrane
Coupon