Dinosaur Party is a New Event in Undawn. You can enjoy the Draw by using RC which gives you an immediate chance to get a free draw and an extra reward. Check out here.
Event Detail & Rules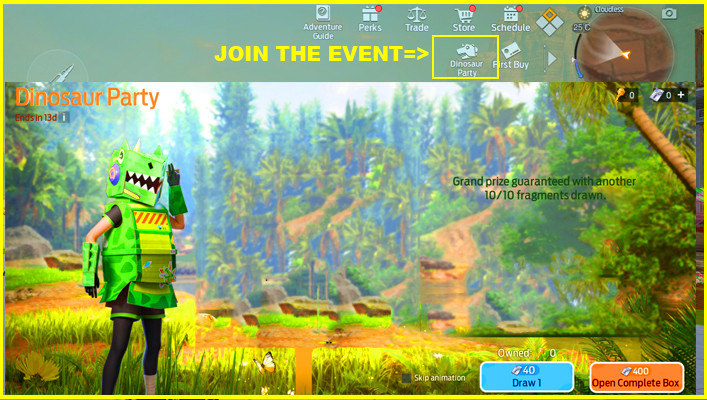 Dinosaur Party Event will be available for 2 weeks. So don't miss the chance to get an awesome reward from this event.
Rules: The event has 6 rounds in total with 10 chances to draw from the box each round. Every time you draw all the contents of a box, you can try your hand at getting a grand prize on the left! Prizes that have already been drawn will not go back into the prize pool again.
When you click to open the gift box. There is a chance to get a Jurassic Key, which will give you an immediate chance to get a free draw and an extra reward.
The consumption of items increases each round, and consumed RC is as follows

40RC 1 Draw & 400RC 10 Draws(Round 1)
50RC 1 Draw & 500RC 10 Draws(Round 2)
60RC 1 Draw & 600RC 10 Draws(Round 3)
70RC 1 Draw & 700RC 10 Draws(Round 4)
80RC 1 Draw & 800RC 10 Draws(Round 5)
90RC 1 Draw & 900 RC 10 Draws(Round 6)
Draw Rewards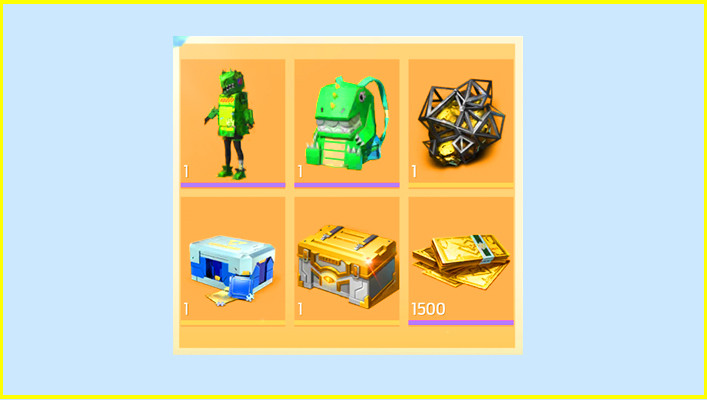 Grand Prizes Chance list down below:
Whimsical Dino Park -

5.0%

Dino Park Backpack -

10.0%

Superconductive Core -

15.0%

Chip Component Treasure Chest -

20.0%

Gene Reagent Pack

- 25.0%

Coupon

- 25.0%
Gift Box Prizes Chance list down below: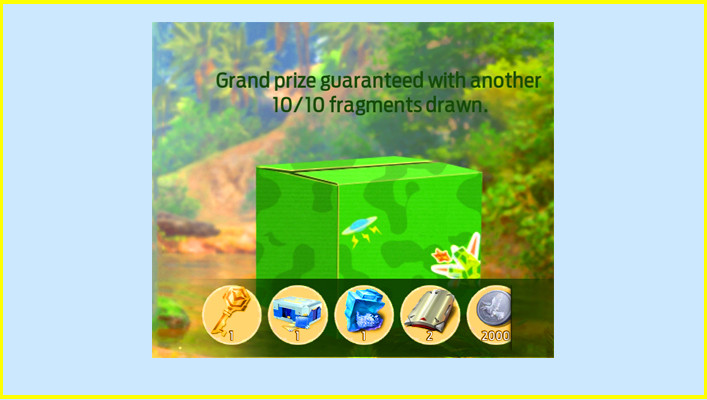 Jurassic Key

-

10.0%

Chip Component Treasure Chest

-

2.0%

Nanocrystalline Core

-

8.0%

Fiberglass Reinforcement Coating

-

12.0%

Silver-

20.0%

Armor Plate Supply Crate

-

10.0%

Normal Key

-

5.0%

A Small Box of Gold

-

11.0%

Ionic Membrance -

11.0%

Accessory Blueprint (Lv.1)

-

11.0%