This article will show you guy on How to Attack Someone Homestead in Undawn. This is a fun activity for the players to do besides the main mission. Check out.
1. Rules & Requirements
Here is the first thing you need to know. If you want to take part in this activity, you need to have at least Character Level 26, Be a Member of a Camp & Have a Camp Homestead. You can join someone's camp or create your own camp. One more thing you can only do this activity Once per Day and the mission starts from 10:00 - 23:50.
2. Go to Noah's Park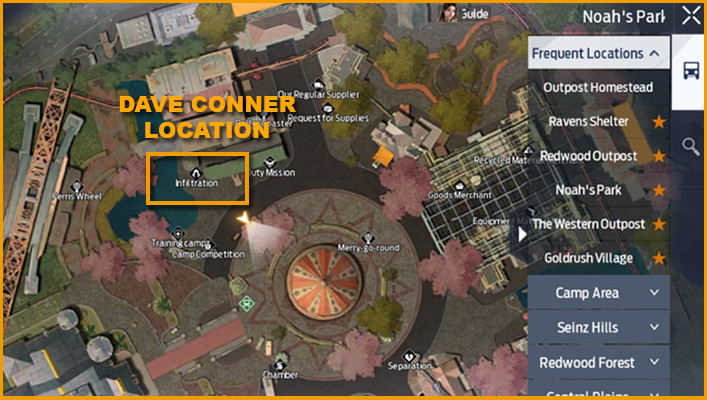 After you have everything correct to the requirement. Go to Noah's Park inside the Camp Area and Find the NPC Commander called Dave Conner.
Then you need to buy a Decryption Card (1000 Gold) that use to hack into someone's homestead then open your backpack click on your Card and Use it and go close to Dave Conner and click on Infiltrate it'll lead you to the Mission to attack someone's homestead.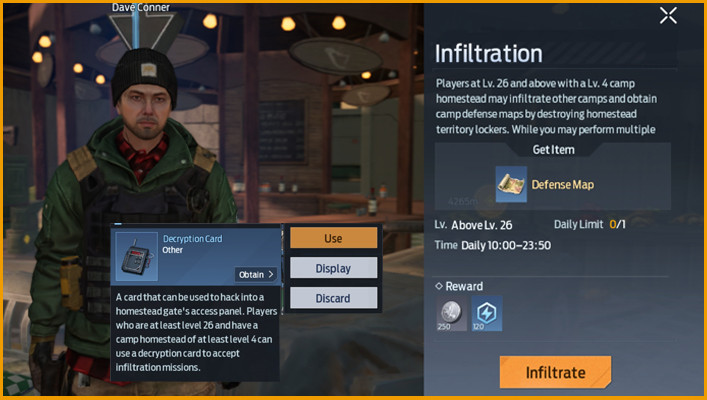 3. Completed the Mission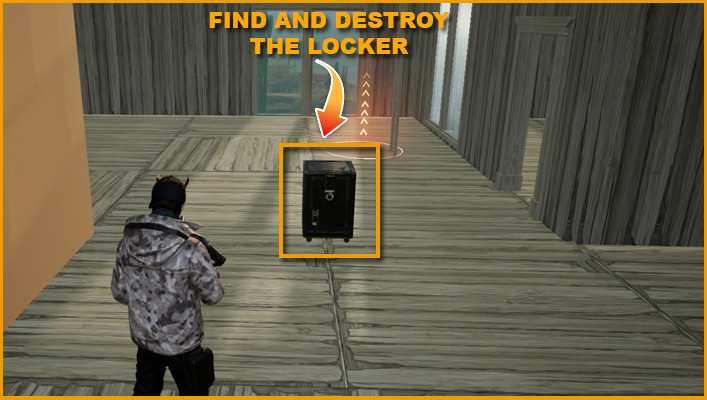 After you click Infiltrate the mission you are now transported to the enemy camp from there you have to find & sneak into someone's homestead by using your Decryption Card nearby your area. Be careful, the owner can kill & shoot you if they are inside their homestead. This is also a PvP Mode mission.
And to complete the mission you will need to Find & Destroy the Enemy Locker but you have only 30 minutes. If you can't find & destroy the locker after 30 minutes you have failed the mission.
Note: You can shoot & destroy everything inside the Homestead in order to protect yourself.
4. Go Back to Commander After Destroy Enemy Locker
After you destroy the enemy locker you need to go back to Noah's Park by driving your vehicle or using the Fast Travel and Summit the Mission with the Same NPC Dave Conner. You will earn some Silver & Talent Points from this mission.