This article will help you to get more Character XP for those who are struggling to gain more Experience to level up in the game. Check out down below: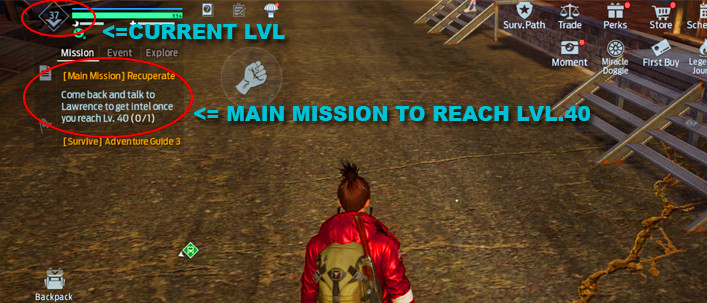 I've started to play this game for a few days and it was really fun. But, until I've faced the problem to get more Character XP to reach Level 40 and continue the Main Mission inside the game and maybe some of the players also faced the problem that I have too.
Lucky for guys I have found the easy way to get more Character XP for every day inside the game and you will no longer struggle to get more XP anymore.
Complete The Daily Event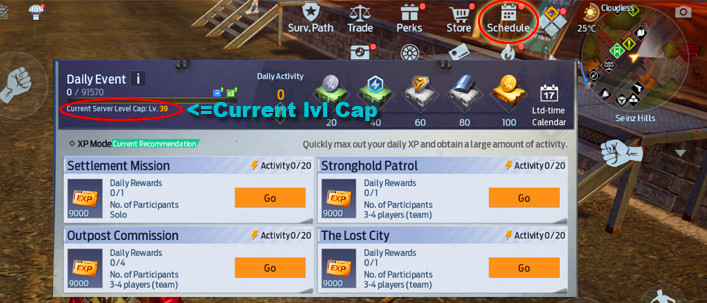 Here is the easy to gain more Character XP by completing the 4 Daily event to gain a large amount of XP in a total of 36000 XP per day.
First, you need to click on Schedule Button at the Top Right of your Phone Screen. Then it will lead to the Daily Event Mission which gives you 9000 XP per 1 Mission you have completed. This Daily Event will be Refresh every day so you can come back every day to complete all the missions.
Noted: Most of the players has confused why they already complete all Daily Event missions and still not increase the Character XP Level. Here is the reason this game has the Current Level Cap so you need to check your Current Level Cap, if you already reach the level cap for today you won't increase more XP and need to wait until tomorrow.
The Current Level Cap is different in each Server that you have joined and will be increased by 1 Lvl every day.
Hope this guide is useful and helps you guys solve the problem and get more Character XP and enjoy the game peacefully.