Tower of Fantasy showcase a new character name FRIGG. Check out how to get Frigg and weapon, abilities, and more.
How To Get Frigg in Tower of Fantasy?
To get Frigg in Tower of Fantasy you'll have to pull her via Exclusive banner gacha which require Red Nucleus.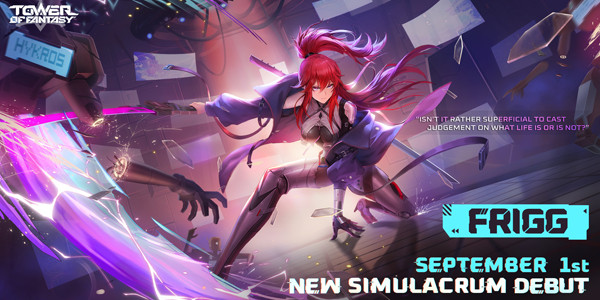 Frigg's Coming to Tower of Fantasy in September 1st 2022, with a brand new weapon name BALMUNG, a long sword with purple and blue theme on it. Her passive element is Ice Shell and DPS resonance which is a great additional with TSUBASA.
Overview:
| | |
| --- | --- |
| Character | Detail |
| Name: | Frigg |
| Weapon: | BALMUNG |
| Passive: | Ice Shell |
| Resonance: | DPS |
Frigg is a SSR character that currently available in Tower of Fantasy China version.
Frigg Gacha Pull Rates
Every 80 special Orders there will be a guaranteed SSR weapon and the odd to get Balmung is 0.375%, she got the highest odds compare to other character SSR weapon which is only 0.042%.
So there is a high chance that you might get Frigg within 50 to 80 pulls if you are RNG blessed, however the rates is based on China version and might not be accurate when the character release globally.
Is Frigg Good?
Frigg Weapon is very good even in 0★ she deal good damage and you got buff to ice weapon. Play Frigg is like having TSUBASA but melee, you will deal very high damage and have a lot of skills to disable enemies, she also have good AOE damage which come in handy when clearing mob.
!FRIGG Advancement Detail Coming Soon!
Conclusion
In Short, Frigg is a new character coming to Tower of Fantasy in September 1st. You can pull Frigg in her Exclusive gacha banner and she is a pretty good Frost character that you can add to your collection. We are working on Frigg build after this so please wait to check out her build as well.