Naraka: Bladepoint new Patch Note update august 24th, 2023. Here is the details for this patch note update hero adjustment, weapon adjustment, souljade adjustment, bug fixes, and more.
Weapon Adjustments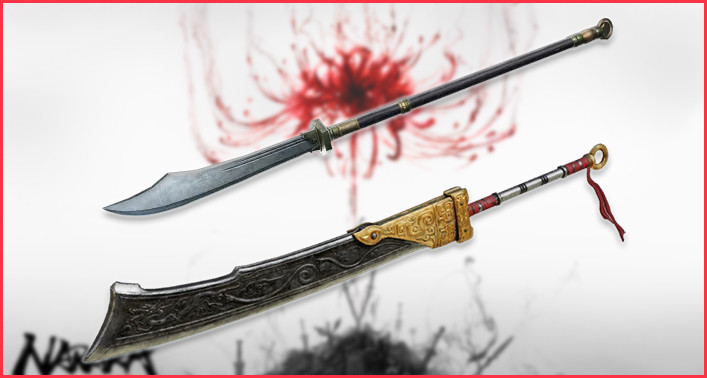 For weapon they adjusted Greatsword and Polesword release method of congeneric moves. After a combo now you need to tap Horizontal or Vertical strike again to trigger the next move.
Also optimized the animation for the movements of congeneric charge shot on both.
SoulJade Adjustments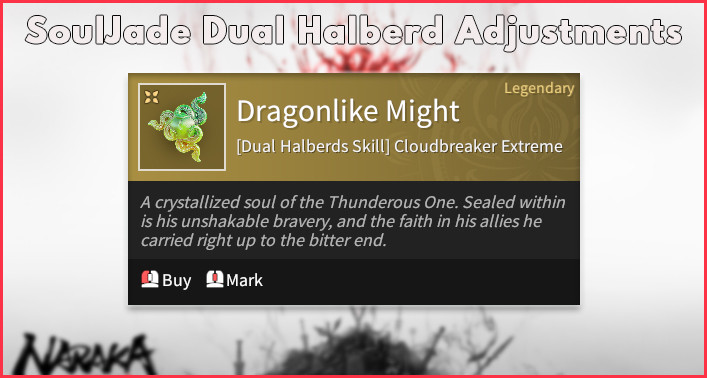 Dual Halberds Souljade adjusted the Dragonlike Might souljade for Dual Halberds, it now requires tapping Horiziontal or Vertical strike again when on the ground to trigger the next airborne move.
That mean when you finish blue focus with Dragonlike Might souljade click horizontal or vertical attack to trigger the next attack airborne.
Hero Adjustments
Tianhai's jump and smash response when activating Titan's Call ( Ultimate ) and all its talent. The trigger is changed from pressing button to button release, allowing Tianhai to deactivate the Ultimate without using the jump and smash.
Other Optimizations and Adjustments

Optimized the display of icons such as [Flash: Repeat], [Demonic Strike], and others when they have no uses remaining.
Optimized the collision for skills such as [Healing Ray], [Tai Chi Teleport], [Demonic Aid: Teleport], and more.
Reworked collision logic for teleport skills such as [Flash], [Flying Edge], and more, reducing issues of being unable to teleport to the intended location due to special circumstances and complex scenes.
Slightly expanded the interactive range of the Soul Vessel generated by Tessa's Ultimate.
Client Optimization
Optimized the rendering performance of fuzzy materials.
Bug Fixes
Fix Hero related bugs:

1. Fixed an issue where Tarka Ji, after activating the Ultimate, would exhibit abnormal Dodges when Countered in certain situations.
2. Fixed an issue where the camera would abnormally rotate when Tessa activated the Ultimate with the locked camera enabled.
3. Fixed the incorrect pause of Rage recovery after Tessa uses her Ultimate [Enchant: Bite].

Weapon related bugs:

1. Fixed an issue where the display of collection points for the Longsword Skin [Duplicate Moonrise] was incorrect.

Battle related bugs:

1. Fixed an issue where the Longsword Souljade [Whirlwind] did not take effect when equipped.

Showdown bugs:

Fixed an issue in the Enigma Domain: Shadowjade Mine, where the portal from Gamma Mine to Shadowjade Mine might spawn in the wrong location and did not display the boss prompt.

Outfit related bug:

Fixed an issue of the out-game animation of Valda Cui's Extreme Outfit [Merfolk Finery].
New Hero Outfit Skins
Newly added Justina Gu exclusive Pack A2 Pack (Justina Gu), Automata-A2 Hairstyle, and Legendary Automata-Type-40 Spear.
Automata A2 Justina Gu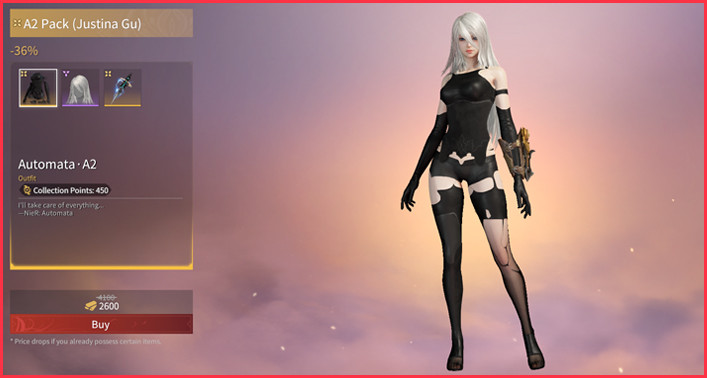 A2 Pack Justina Gu Cost: 2600 Gold after discount.
Replicant Kaine Tessa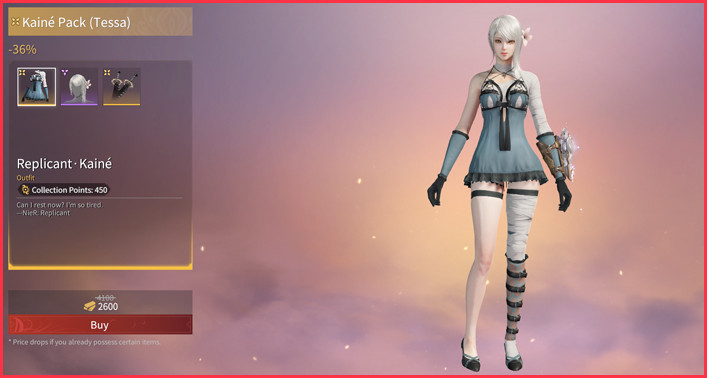 Kaine Pack Tessa Cost: 2600 Gold after discount.
End of Naraka Bladepoint Patch Note Update August.