Check out everything you should know how to unlock all Trophy or Achievement in Naraka: Bladepoint. Here all Trophies in Naraka: Bladepoint and how to unlock all Trophies and Achievements here.
Naraka: Bladepoint All Trophies & How to Unlock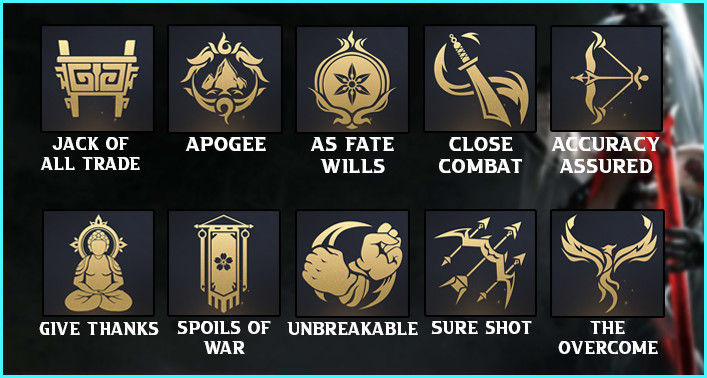 Jack of All Trade: You need to complete 20 heroic talent quest.
Apogee: Win 20 games in quick play or ranked.
As Fate Wills: Finishes a hero's cultivation to The chosen one.
Close Combat: Level up a melee weapon to level 25.
Accuracy Assured: Level up a ranged weapon to level 25.
Give Thanks: Need to pray to a statue in stash the last hero cultivation statue have a chance spawn in a stash if you able to find key or a stash that already open.
Spoils of War: Get 8 achievements in a single match.
Unbreakable: You need to successfully get 2 counters in 60 seconds.
Sure Shot: Unlock perfect aim achievement 1 time in different 3 matches.
The Overcomer: You need to survive for over 3 minutes and achieve victory while the only one in your party still alive.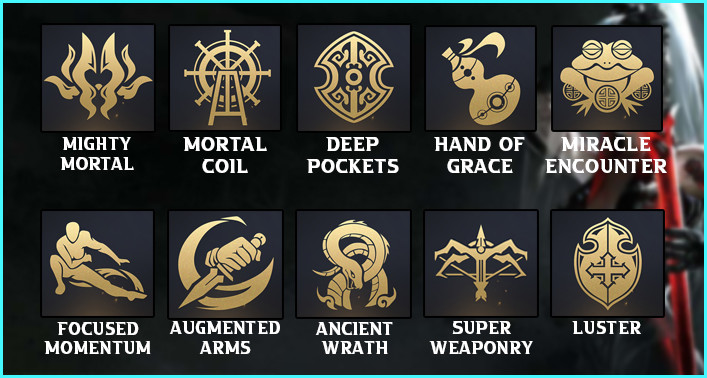 Mighty Mortal: You need to find and equip 3 gold souljade at once.
Mortal Coil: This one you need to defeat an enemy with the waterwheel, it is easier to play against bot if you want this trophy.
Deep Pockets: Possess 30,000 Dark Tide Coins.
Hand of Grace: Rescue 3 downed party members in a single game.
Miracle Encounter: Find and kill a golden toad.
Focused Momentum: Find and equip the focus slide souljade and use it's effects to knock enemy airborne by holding crouch.
Augmented Arms: Equip 3 different souljades for a single weapon at once.
Ancient Wrath: Buy a Moonbane Charm and defeat an enemy with it.
Super Weaponry: Defeat an enemy with a ballista. ( The Heavy Hit Bow )
Luster: You need to find and equip a gold souljade.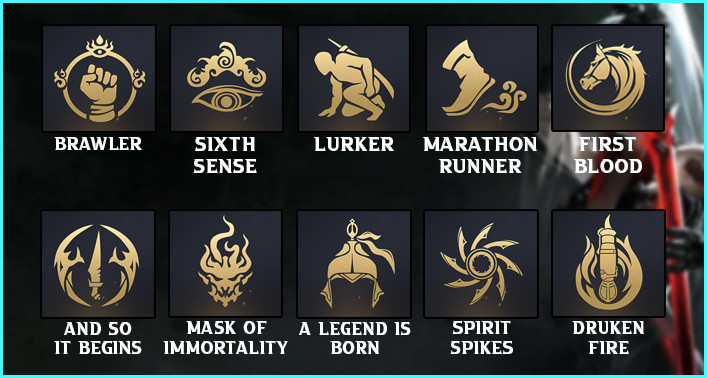 Brawles: Defeat an enemy with your bare first.
Sixth Sense: Defeat an enemy from over 50m away.
Lurker: In a match you need to spend a total of 150 seconds hiding in the bushes.
Marathon Runner: Travel 7,500m in a single game.
First Blood: When match start you need to get the first kill.
And So It Begins: Play a game of the survival.
Mask of immortality: Attain Undying Glory.
A legend is Born: Obtain a piece of legendary quality gear.
Spirit Spikes: Deal 5,000 damage in deathmatch Bloodrippers.
Drunken Fire: Deal 5,500 damage with ranged weapon Flamebringers.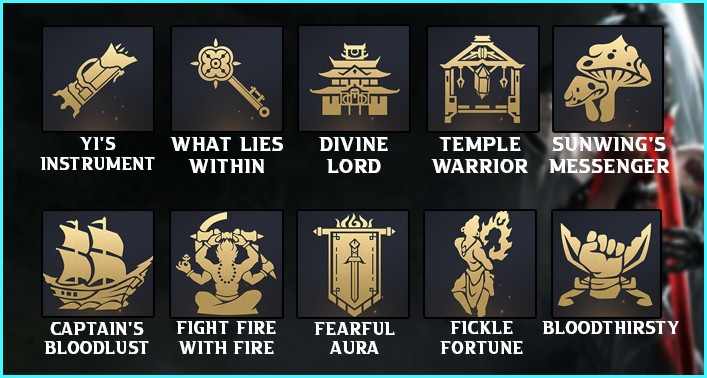 Yi's Instrument: Deal 5,000 damage with ranged weapon Swarms.
What Lies Within: You need to find a key to open a stash.
Divine Lord: In a single game, defeat 5 enemies in celestra.
Temple Warrior: In a single game you need to defeat 5 enemies in shadowjade mine.
Sunwing's Messenger: In a single game you need to defeat 5 enemies in Sunwing's Rest.
Captain's Bloodlust: In a single game you need to defeat 5 enemies in Shipwreck Expanse.
Fight Fire with Fire: In a single game you need to defeat 5 enemies in Eventide Temple.
Fearful Aura: Become the kill leader which mean you need to become the most kills in the game so far.
Fickle Fortune: Feel the effects of a statue another plater's prayed to.
Bloodthirsty: Defeat 3 enemies in 60 seconds.
End of All Trophy Guide in Naraka Bladepoint.