Here is some leaked information that relates to Xueyi including stats, abilities, eidolons, and release date.
Who is Xueyi?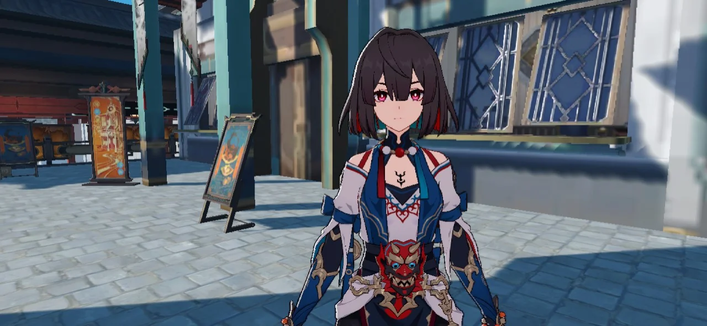 According to Honkai Star Rail Leak Reddit, Xueyi is a 4 Stars Quantum character of the Destruction Path. She is an NPC character in The Xianzhou Luofu.
There is no gameplay or play-style video related to him. However, based on her abilities she can be a sub-DPS character.
Here are Xueyi's abilities and eidolons from leak:
Xueyi Abilities
Skill
Xueyi deals Quantum DMG to a specific enemy equal to 150% of her ATK, and to nearby enemies equal to 60% of her ATK.
Ultimate
Xueyi deals Quantum DMG equal to 342% of her attack to a specific enemy, which can ignore the enemy's weak points and reduce their tenacity. Each layer of "Vendetta" obtained during this attack increases the damage dealt by 19%, up to a maximum increase of 76%.
Talent
When Xueyi deals tenacity damage to an enemy, she gains up to 6 layers of "Vendetta." When it reaches the maximum, Xueyi immediately launches an additional attack against the enemy, dealing three instances of Quantum damage to a random enemy equal to 93% of her attack. If the target's weak point is Quantum Damage, the damage dealt by this attack will be increased by 28%.
Technique
Xueyi immediately attacks a random enemy, dealing Quantum damage equal to 80% of her attack to all enemies after entering battle.
The above information is based on leaks so the damage multipliers and other aspects of her kit are subject to change.
Xueyi Release Date
There is no confirmation about Xueyi. However, we expect to see her soon since there aren't a lot of characters yet, we will update more on this character.
End of Xueyi Character Leak.