Here is information and a guide about Honkai Star Rail Underground Treasure Hunt Event including how to complete it, the reward, and all the detail relating to events.
What is Underground Treasure Hunt Event? - Date & Requirement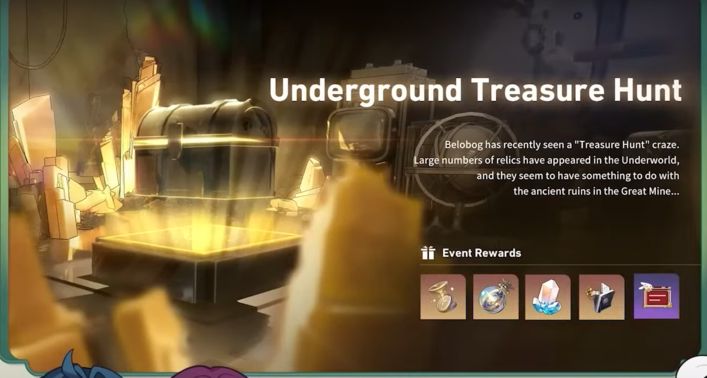 Underground Treasure Hunt is a puzzle type of event in that you have to use stamina to explore the illuminated areas. You will collect Ancient Weapons and Armor to increase the character's stats to combat enemies when exploring. Also, there will be trial characters to join your team during exploration.
Underground Treasure Hunt Event Requirement
In order to participate in this event you have to complete the mission "Silent Galaxy" in "The Sweltering Morning". In addition, your trailblazer needs to be at least Level 24 to unlock the mission.
Underground Treasure Hunt Event Date
This event divides into 5 Days and each day you can complete in different 5 Ruins which divide to 5 specific days:
| | |
| --- | --- |
| Dates | Event Stages |
| 9, August | Ruin 1 |
| 10, August | Ruin 2 |
| 11, August | Ruin 3 |
| 12, August | Ruin 4 |
| 13, August | Ruin 5 |
How to Complete - Step by Step
Unlock The Mission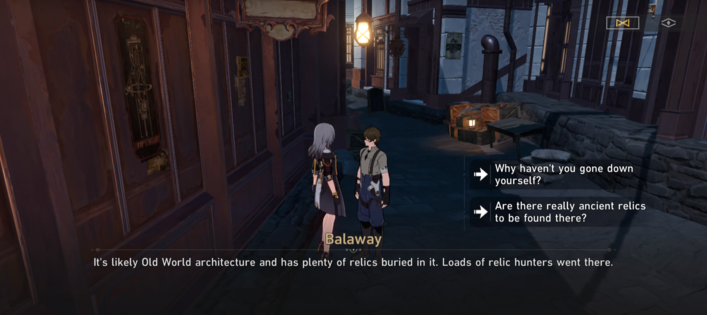 To start this off you have to go to Boulder Town in Jarilo VI by just teleporting to Goethe Grand Hotel which is a nearby place. and then go to ask Balaway. Next, you have to go to Jarilo VI Great Mine and then ask Aksay to unlock the first Ruin.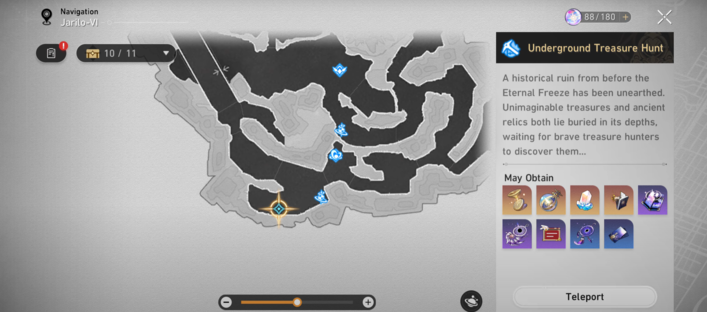 Build a Team That Suited For Enemies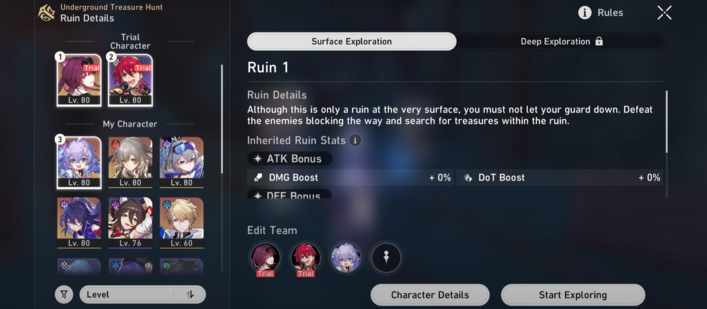 They will offer you some trial characters for you if you don't have the right character in your team. Keep in mind that there are Inherited Ruin Stats which show the stats that will boost in the ruin and Upcoming enemies which is very helpful to build team comp with this to best enemies faster and easier.
Tap to Move: Item & Equipment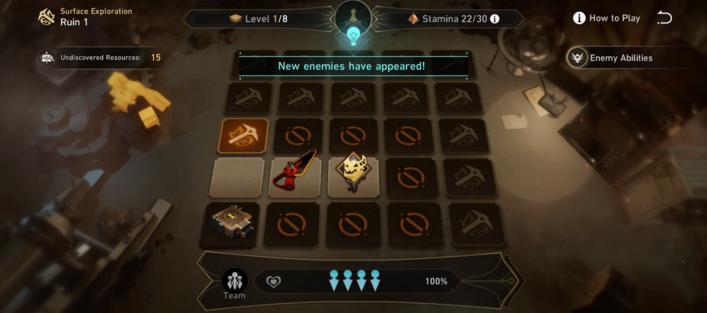 Pressing on highlighted Tiles to expand the move and doing that you can see some items or equipment that appear so you can obtain to upgrade stats for the battle or help increase stamina with provision supplies. During exploring will consume your stamina make sure you press on Provision Supplies or it will consume your entire team's HP which is bad for the battle.
Enemies Lock Down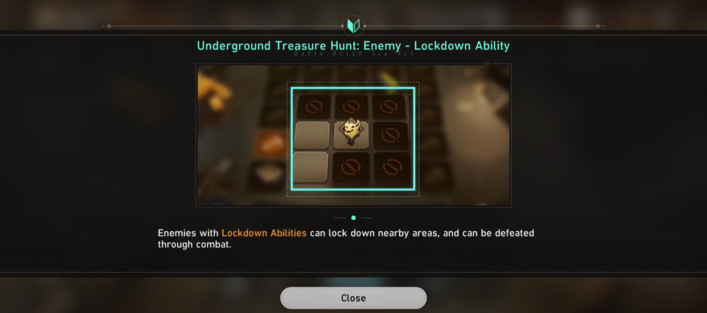 During exploring you will see enemies on the map who can lock down the surrounding area and in order to explore you have to defeat them to make the next move.
Move On To The Next Level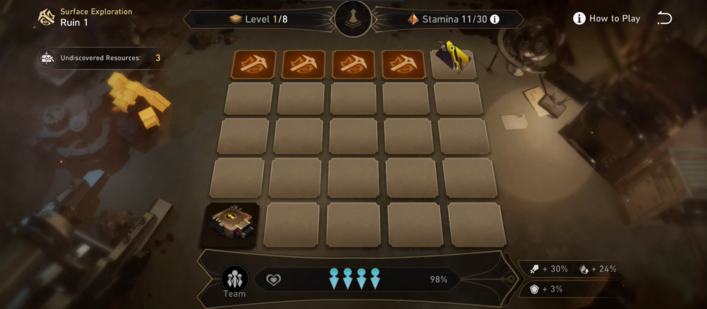 In each ruin, you will have a certain amount of levels and you can get to the next level by discovering Door Card on the tile.
Underground Treasure Hunt - Total Rewards
Stellar Jade x1000
Tracks of Destiny x1
Self-Modeling Resin x1
Relic Remains x200
Where's the Rabbit? Chat Box
Traveler's Guide x16
Obsidian of Obsession x18
Obsidian of Desolation x69
Credit x600.000
End of Underground Treasure Hunt Event Guide.