Here is a guide on how to complete Honkai Star Rail Fired Quest including all the steps on how to complete, unlock, and quest rewards.
Fired Quest Guide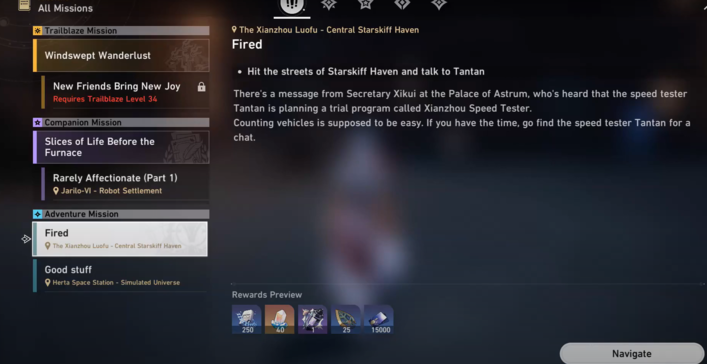 Fired Quest is one of the Adventure Mission in The Xianzhou Luofu - Central Starskiff Haven. In this mission, you receive a message from Secretary Xikui at the Palace of Astrum, who's heard that the speed taster Tantan is planning a trial program called Xianzhou Speed Tester. In order to unlock this quest you have to meet the requirements in the game such as:
Reach Level: 30
Complete Venom Brews, Immortality Looms
Here is a step-by-step on how to complete this Fired Quest:
How to Complete Fired Quest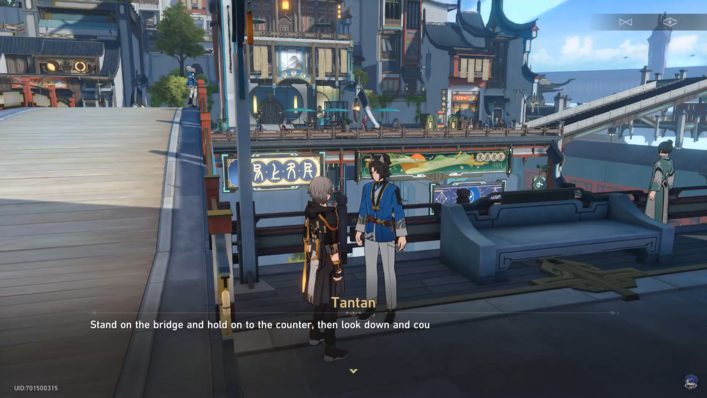 To start things off, open the missions section and you will see the Fired quest which is in Adventure Mission. Go ahead, navigate, and teleport to Starwatcher Avenue.
After you arrive there go to interact with Tantan then keep chatting with him until he gives you some star skiff quiz then he asks how many white stars have passed. The answer is 3 Starskiffs.
After talking with Tantan go to check out the traffic accident and use Diting to look for a contact person who knows Mei after reading all the notes, teleport to Earthrise Haven Docks to talk with Luhui who is Mei's contractor.
Go back to the accident area to talk with Tantan then Mei and submit her notes.
Interact with Clumsy Lady at the Space Anchor and Suddenly Excited Man near the stairs. After that go back to talk with Mei.
After that teleport to Earthrise Agora and ask Xikui for a clue to find Starskiff.
Then go ahead to report to Tantan and pick the third answer "The Third one from the left".
Teleport to Stargazer Navalia to catch the criminal and look for his Starskiff.
Defeat the enemies after taking to Proud Man (Recommend Element: Imaginary, Physical, and Lightning).
Reply to Luhui's message and go to Luhui and Mei Starskiff Haven Dock and talk to them to complete the quest.
Fired Quest Rewards
Here is a reward that you will receive after completing the quest:
Credit x15000
Strale x25
Trailblaze EXP x250
Refined Aether x1
5 Stellar Jades (Completed A Simple Life in Achievement)
End of Honkai Star Rail Fired Quest Guide.