Here is some information related to Baiheng in Honkai Star Rail including her story and appearance in the game.
Who is Baiheng in Honkai Star Rail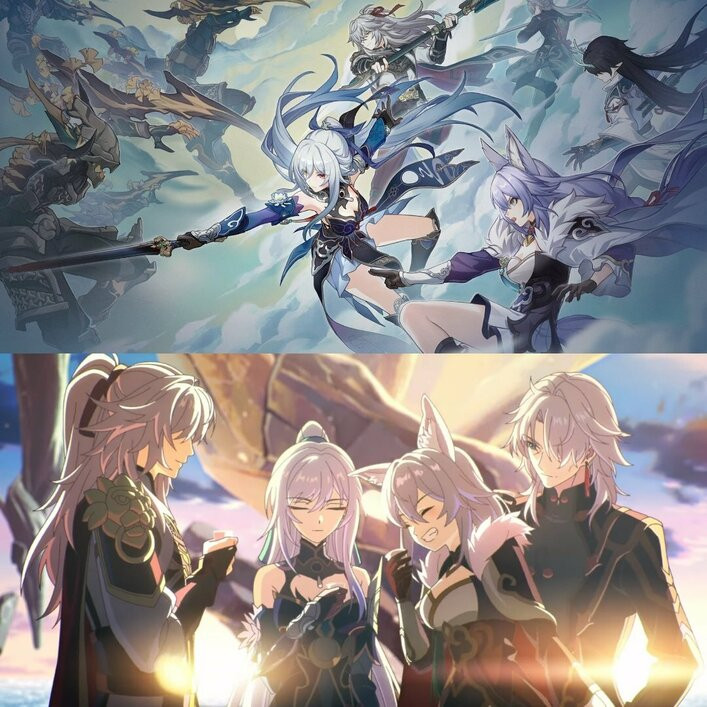 Based on the picture, She looks like a fox with a fur cloak, purple hair fox ears, and a tail. There are some leaks that she is a bow user. Most players in the community want to know about her connection with other characters in the game since HoYoverse give some hint that shows Jing Yuan, Blade, Jingliu, Baiheng, and Imbibitor Lunae (Dan Heng).
Baiheng is one of the most mysterious characters that have been discussed in the HSR community. Baiheng was a Foxian hero in Xianzhou history and a member of the High-Cloud Quintet. She was proficient in using a recurve bow. She also appears on the Nameless card and says " There are only two directions on a Nameless's compass - the unknown scenery that spurs adventurous curiosity, and the place that will bury our bones. Sometimes, they are the same thing.".
Will Baiheng Become a Playable Character?
We aren't sure if Baiheng will be a playable character. However, she is likely to become a playable character in the game since Hoyoverse's post that Baiheng with another upcoming character so it is a pretty high chance that she will be playable in the future. However, this is just an expectation please take this with a grain of salt and wait until future patch updates.
End of Honkai Star Rail Baiheng.