View The Widsith Catalyst in Genshin Impact here! Know The Widsith Catalyst stats, passive ranks, stats by level, and ascension.
The Widsith Catalyst Overview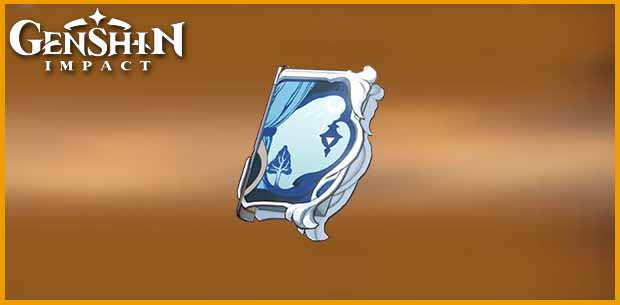 The Widsith Catalyst is A heavy notebook filled with musical scores. Though suffering from moth damage and heavy wear-and-tear, there is still much power to be found among the hand-written words within.
Base ATK & Secondary Stat
Rarity: 4 Stars
Base ATK (Lv.1): 42
Sec.Stat Type: CRIT DMG
Sec.Stat (Lv.1): 12%
Passive Ranks, Name, Effect, & Mora Cost
Passive Name: Debut
Effect: When a character takes the field or switching to the wielder, randomly theme the song for 10s:
Recitative: Increases Base ATK by *%
Interlude: Elemental Mastery is increased by */*(%)
Aria: Increases all Elemental DMG by *%
Increases Base ATK
Elemental Mastery is increased

Increases All Elemental DMG

Refinement Mora Cost: 500,1000,2000,4000,0.
The Widsith Stats: ATK & Bonus CRIT DMG
Lv.20 : 109 ATK | 21.2% Bonus CRIT DMG
Lv.40 : 205 | 30.9%.
Lv.50 : 266 | 35.7%.
Lv.60 : 327 | 40.6%.
Lv.70 : 388 | 45.6%.
Lv.80 : 449 | 50.3%.
Lv.90 : 509 | 55.1%.
The Widsith Ascension
1st Ascension:

x3 Boreal Wolf's Milk Tooth
x3 Dead Ley Line Branches
x2 Damaged Mask

2nd Ascension:

x3 Boreal Wolf's Cracked Tooth
x12 Dead Ley Line Branches
x8 Damaged Mask

3rd Ascension:

x6 Boreal Wolf's Cracked Tooth
x6 Dead Ley Line Leaves
x6 Stained Mask

4th Ascension:

x3 Boreal Wolf's Broken Fang
x12 Dead Ley Line Leaves
x9 Stained Mask

5th Ascension:

x6 Boreal Wolf's Broken Fang
x9 Dead Ley Line Sprout
x6 Ominous Mask

6th Ascension:

x4 Boreal Wolf's Nostalgia
x18 Dead Ley Line Sprout
x12 Ominous Mask
Mora Cost: 5,000, 15,000, 20,000, 30,000, 35,000, 45,000.
End of The Widsith.