View Song of Broken Pines in Genshin Impact here! Know Song of Broken Pines stats, passive ranks, stats by level, and ascension.
Song of Broken Pines Overview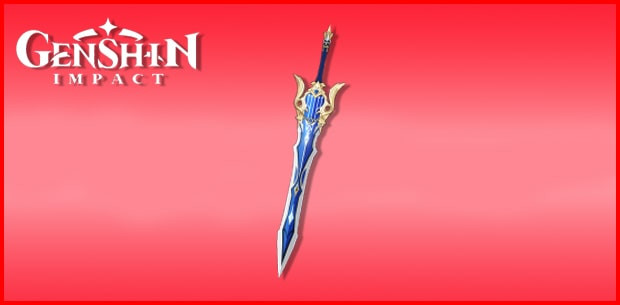 A great sword as light as the sigh of grass in the breeze, yet as merciless to the corrupt as a typhoon.
Base ATK & Secondary Stat
Rarity: 5 Star
Base ATK (Lv.1): 49
Sec.Stat Type: Physical DMG
Sec.Stat (Lv.1): 4.5
Passive Ranks, Name, Effect, & Mora Cost
Passive Name: Rebel's Banner Hymn
IncreaseATK by 16%, and when Normal or Charged Attacks hit opponents, the character gains a Sigil of Whispers.
Movement: Banner Hymn increases Normal ATK SPD by 12% and increases ATK by 20%.
ATK:
Normal Attack:
Movement Attack:
Song Broken Stats By Level
Lv.20 : 8% PHY DMG | 145 Base ATK.
Lv.40 : 11.6% | 286.
Lv.50 : 13.4% | 374.
Lv.60 : 15.2% | 464.
Lv.70 : 17% | 555.
Lv.80 : 18.9% | 648.
Lv.90 : 20.7% | 741.
Song of Broken Pines Ascension
1st Ascension:

x5 Tile of Decarabian's Tower.
x5 Heavy Horn.
x3 Damaged Mask.

2nd Ascension:

x5 Debris of Decarabian's City.
x18 Heavy Horn.
x12 Damaged Mask.

3rd Ascension:

x9 Debris of Decarabian's City.
x9 Black Bronze Horn.
x9 Stained Mask.

4th Ascension:

x5 Fragment of Decarabian's Epic.
x18 Black Bronze Horn.
x14 Stained Mask.

5th Ascension:

x9 Fragment of Decarabian's Epic.
x14 Black Crystal Horn.
x9 Ominous Mask.

6th Ascension:

x6 Scattered Piece of Decarabian's.
x27 Black Crystal Horn.
x18 Ominous Mask.
Mora Cost: 10,000 , 20,000 , 30,000 , 45,000 , 55,000 , 65000.