Windwheel Aster is an item in Local Specialty material of Genshin Impact.

Description: A plant that adores the wind. To the proud children of the wind, or the denizens of Mondstadt, the Windwheel Asters are the "Visible winds".
Where to Get Windwheel Aster Location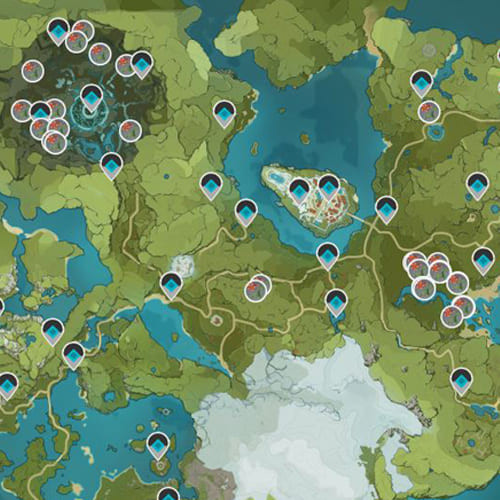 Windwheel Asters can be found exclusively within the Mondstadt Region. Windwheel Asters can notably be found near Windrise or the grassy areas of Stormterror's Lair.
How to Get Windwheel Aster
There are 3 sources that you can get Windwheel Aster:
Source 1: Found near the Statue of the Seven at Windrise.
Source 2: Found under trees in the wild.
Source 3: Found in Stormterror's Lair.
Character Ascension Usage
Windwheel Aster is used to Ascension the following characters:
| | |
| --- | --- |
| Image | Name |
| | Traveler |
| | Bennet |
Other Local Specialty