Noctilucous Jade is an item in Local specialty material of Genshin Impact.

Description: A rare mineral that glimmers in the dark. It's said to be a mutated gemstone condensed from the flourishing elements of the world.
Where To Get Noctilucous Jade Location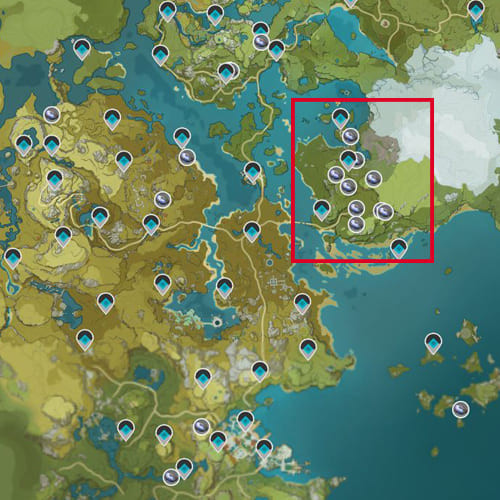 Noctilucous Jade can be found within the Liyue caves and Mingyun village.
How to Get Noctilucous Jade
There are 2 sources that you can get Noctilucous Jade:
Source 1: Found in the caves in Liyue.
Source 2: Found in Mingyun Village.
Character Ascension Usage
Noctilucous Jade is used to Ascension the following Character:
| | |
| --- | --- |
| Image | Name |
| | Beidou |
Other Local Specialty