Here are new information about Xiao Banner including 4 Stars and weapon banner.
According to Genshin Impact Official Tweet Xiao banner and weapon are available on 3 February. Additionally, Genshin Impact also reveals a detail about which 4 stars character that will appear on Xiao banner and new weapon banner.
Xiao Banner 4 Stars Character Genshin Impact 1.3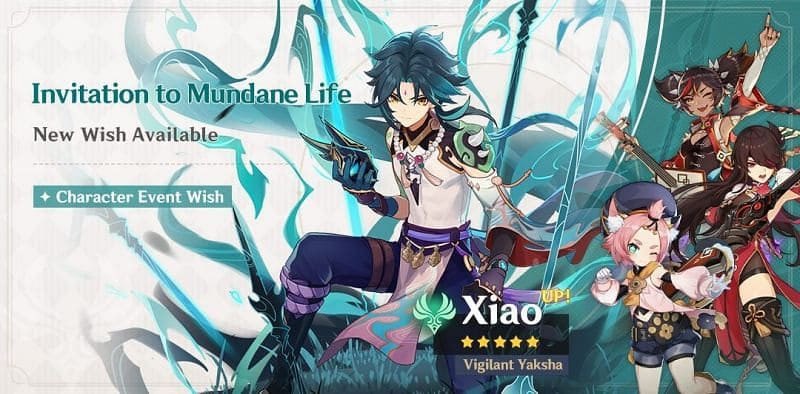 Base on the Banner Image, Xiao will be the event-exclusive 5 Stars Character along with 4 Stars characters such as Diona (Cryo), Beidou (Electro), and Xinyan (Pyro) which have their wish drop rates increased.
New Xiao Weapon Banner Genshin Impact 1.3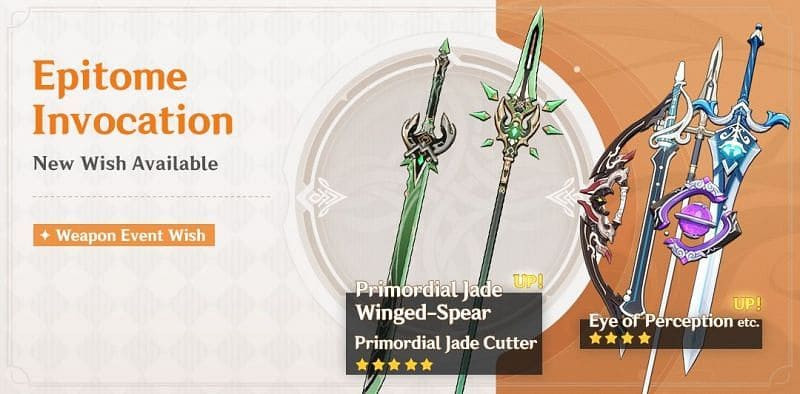 Time-limited Epitome Invocation Weapon banner will be available along with Xiao Banner until February 23rd which featured new 5 stars weapon, Primordial Jade Cutter and Xiao Signature Weapon Primordial Jade Winged-Spear will have their wish drop rates increase.