Find all information about the new event Wishful Drops in Genshin Impact including the requirement to participate, event duration, event detail, and rewards you may get.
Table of Contents
Wishful Drops Event Overview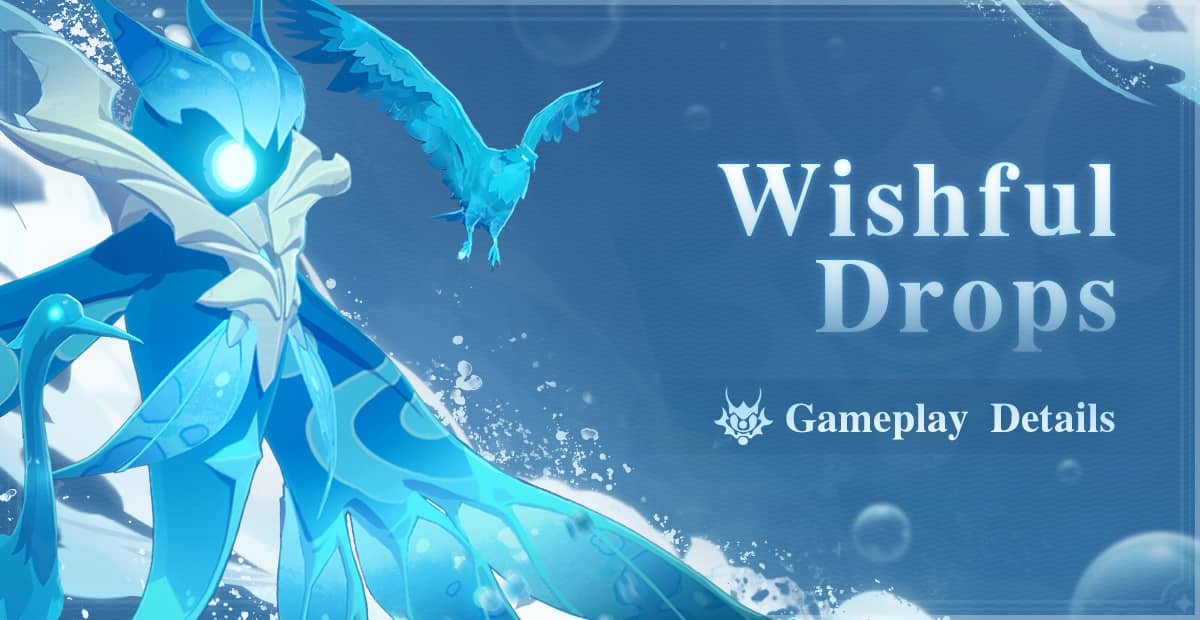 During the event, Travelers can equip Inquisitive Endora to capture Oceanid Creatures in designated areas. Increase area exploration progress and complete quests to earn rewards.
Event Duration
Wishful Drops event is available on the following date below:
Start: 2021/04/09 10:00 (Server Time)
End: 2021/04/16 03:59 (Server Time)
Event Requirement
In order to participate in Wishful Drops event, Travelers need to reach the requirement below:
Adventure Rank 20 or above
Event Gameplay
After completing the prerequisite quest "Life Flows On (I)," you will obtain the event-limited Gadget "Inquisitve Endora." Over time, exploration areas will gradually unlock.
After equipping Inquisitive Endora, you can summon her in exploration areas. If you are not in an exploration area, she will not answer you summons.
Equip Inquisitive Endora
Summon Inquisitive Endora in an exploration area
Event Rewards
Participate in Wishful Drops event, you will get following rewards: