Here is a guide on Genshin Impact World Quest on how to complete the Battle of Revenge in Inazuma region including how to participate and the requirements.
How to get Battle of Revenge Quest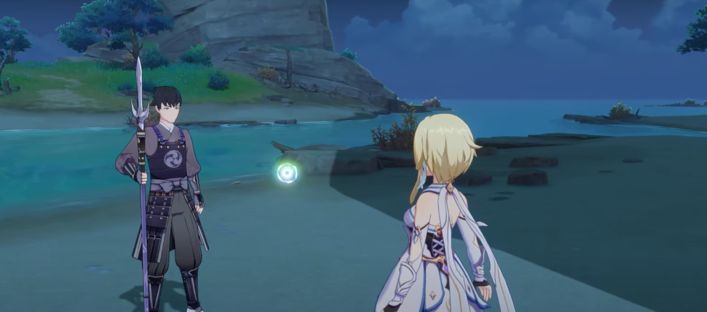 Batte of Revenge Quest is one of the most difficult quests in Inazuma since it is a luck-based quest the player needs to have the patience to wait until it is complete. Because this is Inazuma quest you need to unlock it by completing the "Archon Quest Chapter 3: Act 1: The Immovable God and Eternal Euthymia" quest, and reach AR 30.
The reason why this is a luck-based quest is because the player must complete the Daily Commission " An Art to be Honed" which randomly appears because Daily Commission is completely random every day. When it appears on the daily quest you can go and complete it by going to the location and fighting with Asakura. After completing "An Art to be Honed" you have to wait for a few days and interact with Asakura who is given the daily quest. By doing this you will unlock the Battle of Revenge quest.
Battle of Revenge Quest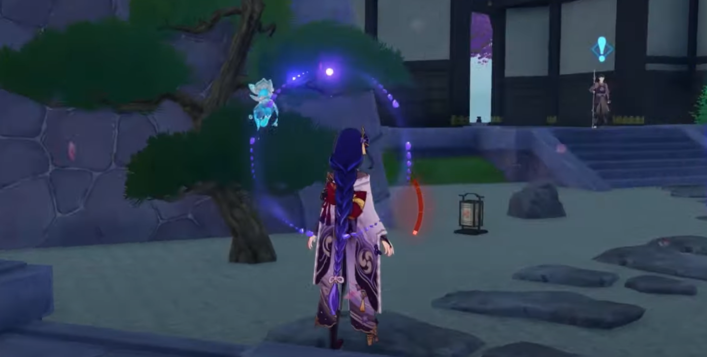 After interacting with Asakura he will guide you to a location on the map which will lead to Kairagi Camp. We recommend characters with AoE abilities and healers in your team comps because there are a lot of enemies in the camp. However, enemies aren't really strong to clear if you have these characters. After clearing out all enemies, return back to Asakura and interact to complete the quest.
Battle of Revenge Quest Rewards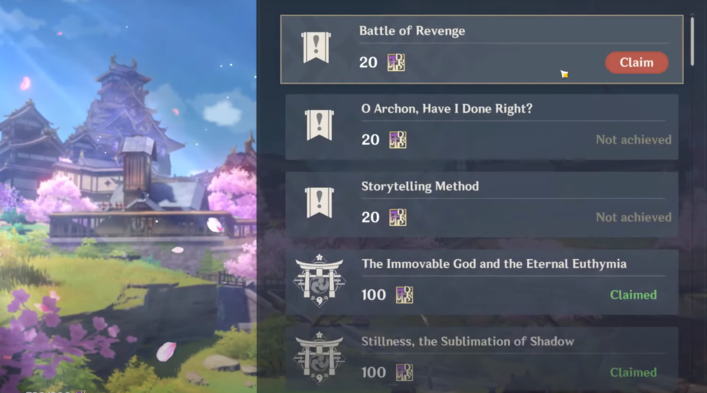 The player will receive 20 Reputations which increases the progress in the Inazuma region. Even though the player doesn't get any Primogem this quest can increase reputation and they can earn Wind Glider and blueprint if reputation is completed.
End of How to Complete Battle of Revenge