There seems to be a common in-game download problem alert for a lot of players that are just starting to play Undawn.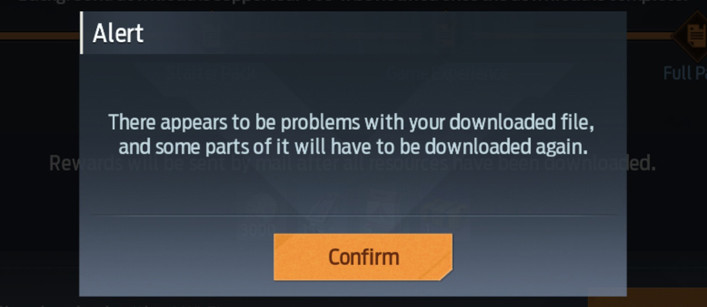 However you ignore this error prompt because you can play the game normally. Sooner or later you must fix this problem to progress to the next quest. Otherwise you won't be able to progress at all.
Me personally, I can't progress during the fast travel to Ekson Chemicals quest, I try to drive there but I also hit the invisible along the way which blocked me from reaching the destination.
If you meet the same problem as me, here are two ways on how to solve the Undawn download problem and no longer need to worry about any download errors in the future.
Table of Contents
Note: Make sure you have bind your current character progression to either Facebook, Gmail, or Level Infinite account, to prevent losing your progress.
1. Clear Game Cache and Data
There are three parts of Undawn that you need to download inside the game on your first launch: Starter Pack, Game Experience, and Full Pack. If any of the pack meet errors you won't be able to fully play the game.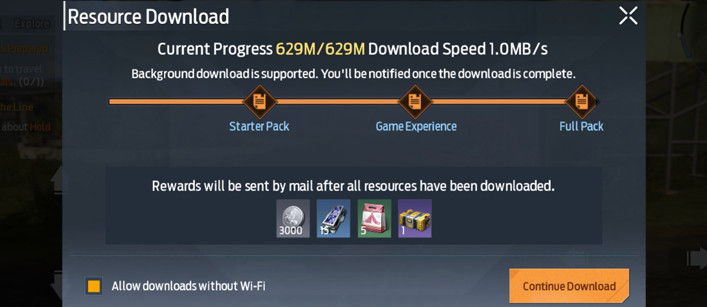 By clearing cache and Date of Undawn, you essentially tell the game to redownload the complete data in the game once again so there won't be any error and you can explore and progress to a higher level.
After clearing cache and data, you can check to see if the game pack is fully downloaded yet, but if your game still faces error, step two will 100% guarantee a complete working method.
2. Reinstall Undawn Completely
Yes, this is the ultimate step. If after clearing game cache and data and you still face the same download popup error, you only have 1 choice left which is to reinstall the game completely.
This step will ease all your problems and you will be able to play the game without any errors any more. But again, make sure you're not playing in GUEST ACCOUNT, because you will lose all of your progress.
To be honest, you should never play any game using Guest Account, it's too risky and you can lose your progression at any time of the update. Always have a proper account to store your progression.
Well, we hope we can helps you regarding the common download problem in Undawn that prevent you from progressing into the next quest or area of the game.