In this article, we are going to talk about which character you should pull in the Reverse 1999 1.1 banner including character breakdown one by one to make it easier for players to choose which character they should pull.
Reverse: 1999 1.1 Banner Guide
After huge success on a global release a few weeks ago, we received the first new update version 1.1. There are a lot of new events and some new characters that appear on the new version 1.1 banner as well. This banner will be available from 09/11/23 to 23/11/23 with 3 feature characters such as Melania, Sweetheart, and Ballon Party.
Here are the release banners that will appear in the game and character breakdown:
Melania Banner Guide - Pop is Everything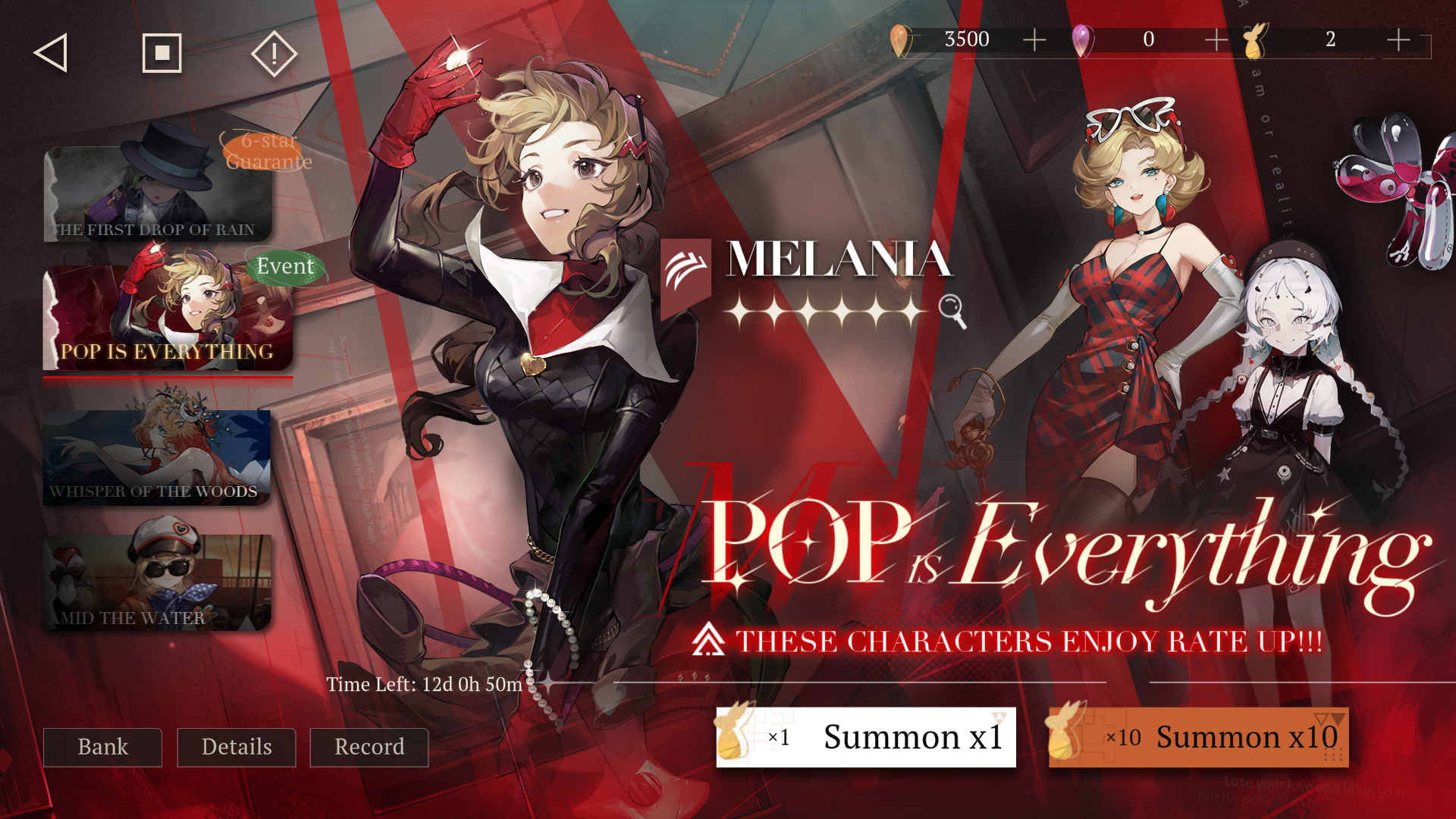 This a limited pick-up banner with rate-up characters that change periodically. This banner will feature 6-star character Melania, and 5-star characters such as Sweetheart and Balloon Party with a 50% chance increase.
Here are some featured character breakdowns in this banner.
Melania

She is a Burst DMG/DPS character with a Mental Afflatus and Mental DMG type.
Based on her skill, she is a great Burst DMG dealer who can steal Moxie from enemies to build up her Moxie to get Ultimate faster which can apply effects that unlock additional DMG effects from most of her skills.

Sweetheart


She is a DPS/Control character with a Beast Afflatus and Reality DMG type.
Sweetheart is a decent DMG dealer however she does rely on debuffs and negative statueses to deal additional DMG. Her ultimate also has an effect that causes enemies cannot act for 1 round.

Ballon Party


She is a DEF/Heal character with a Mineral Afflatus and Reality DMG type.
She is a supporter who can heal and buff the entire team using her skill effect to reduce allies taken DMG and also dealing with Reality DMG which makes her one of the best healer/buffer in the game.
Which Character to Pull?
If you need a DPS that can deal Mental DMG,

Melania

is a great Burst DMG dealer that outputs massive DMG, however, you need to take time to build up her Moxie, and team up with Moxie generous character will give you a huge benefit.

Ballon Party

is one of the best support characters that provide a lot of Heal and DEF utility to help increase team survivability. She is also a flexible character who can sit in a lot of team comps.
End of Reverse: 1999 Release Banner Guide.