After the Closed Beta 2.0 the Rainbow Six Mobile team went dark since July 19th and after a very long wait they finally announced a Soft Launch date.
Here's a tweet made by Rainbow Six Mobile Team revealing their soft launch branding their first season as Season X:
August 15, 2023
Rainbow Six Mobile will release a soft launch in August, yes this month. It's a close quarter tactical shooter game that features competitive multiplayer first person shooter experience.
If you know Rainbow Six you will want to try out Rainbow Six Mobile, you will be able to choose highly trained operators with unique abilities and gadgets of their own.
Get ready to participate in the unique competitive 5v5 PvP matches in the near future. Any more information we will inform you here.
Rainbow Six Mobile Potential
There are no other game that make your heart beat like playing or watching professional compete in Rainbow Six event, with Rainbow Six Mobile coming soon, we will see both the casual and esports scene rise from zero and shock the mobile industry.
The Rainbow Six Mobile has a very high potential to become one of the best tactical shooter video game in mobile game history. It's a max between Strategic Team Based and Communication.
That what make Rainbow Six Mobile extremely unique, you will need to learn a lot of strategy regarding the map, where to push, where to hold as well as giving precise communication to your team.
For new players it will be a brand new experience to enjoy the game for the first time. The sky is the limit and it's up to you to choose how to execute your game plan in your match.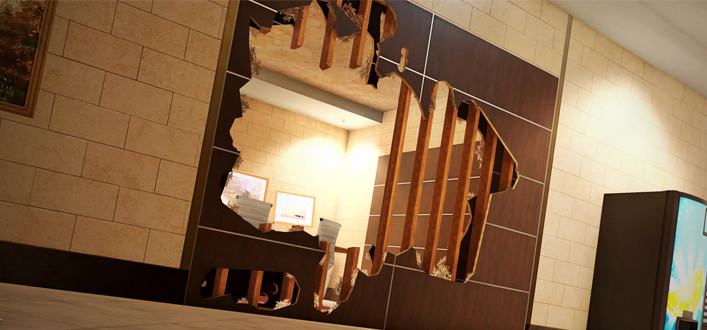 Another thing that makes Rainbow Six Mobile different from the other game is that each map featured a destructible environments, which mean you can wallbang a lot of walls, nade and gadget is extremely important and more.
Overall, If you just heard or see this new, you should head to their official website and pre-register for a chance to play the soft launch in the very near future. Have fun and Good luck learning the game for all the new players that set eyes on this game.