The long awaited close quarter combat game is out now, for closed beta 1.0 players you just need to re-download from play store.
Starting on June 8 the Rainbow Six Mobile closed beta 2.0 new invites will roll out for android.
For iOS you need to wait until the week of June 12, and you can check your Testflight.
Make sure you check and refresh your testflight because the slots for Rainbow Six Mobile iOS is very limited. (Roughly 10,000).
Maps for Closed Beta 2.0
For Rainbow Six Mobile Closed Beta 2.0 you will be able to play 3 maps such as Bank, Border, and Clubhouse.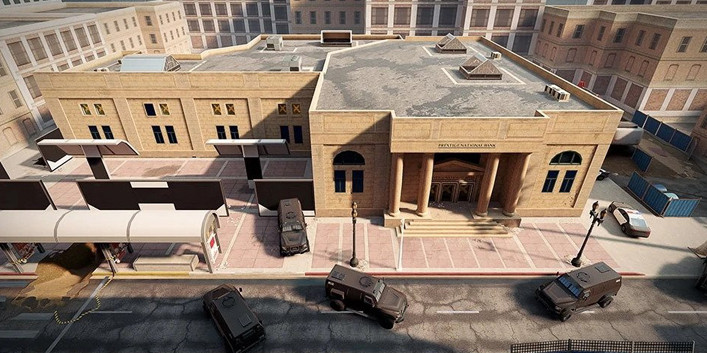 Game Modes in Closed Beta 2.0
For the game modes you will be able to play Secure Area, Bomb, and Team Deathmatch.
Team Deathmatch is the newest game mode that only available in Closed beta 2.0.
Meta & Balancing
Here are everything new that added in Closed Beta 2.0 meta:
New Mastery Tracks
New Loaddut customization
New Skins customization
New Battle Pass with no exp cap
And here are everything that the developer have improved in Closed Beta 2.0:
Improved Audio compass optimization
Improved Faster TTK
Improved HUD settings
Improved and Updated red stroke for enemies.
We will need to experience more with the Fast TTK balancing, because Rainbow Six is popularly known of it's fast TTK.
New Features in Rainbow Six Mobile Closed Beta 2.0
What's new added to the game this closed beta are Gyroscope, Haptic Feedback, and some new Early Graphic settings.
The Gyroscope is a great features that allows you to be more comfortable with the game even though we are only at the early stages.
Graphic Settings wise you will also be able to optimize the game as you like, either going for max fps or best looking visually.
Wrap Up
Overall, the Rainbow Six Mobile Closed Beta 2.0 is looking promising and we can't wait to test out everything new that are added into the game.