Discover what Tower of Fantasy 2.0 have to offer featuring new area, world bosses, epic mounts, and several characters confirmed. More detail down below.
When will Tower of Fantasy 2.0 Release?
This is only day 13 after global release and they are already showing us a sneak peek of Tower of Fantasy 2.0, though the release date is To be announced. [Check back later for Official release date]
Take a look at what version 2.0 has to offer in this video by yourself, and read all the detail down below:
#TowerofFantasy ⚔ Vera 2.0 Sneak Peek

Step into the wilderness and venture into the unknown together - Explore the vast desert landscape and the Mirror City suspended in mid-air

?️Welcome to "Vera" and "Mirroria" ?#ToFpic.twitter.com/r1yPuGdjBE

— Tower of Fantasy (@ToF_EN_Official) August 24, 2022
Here are everything that will release in Tower of Fantasy 2.0:
New Area: "Vera"
New Character: Lin and her weapon Shadow Weaver.
New Mount: Jerboa
New World Bosses
Expect all these new contents when the 2.0 version come out. Note: You might start saving those Red Nucleus because Lin will be coming after Frigg and she's very powerful in Chinese version.
New Area: Vera
Vera is a desert map that will come in Tower of Fantasy 2.0 with vast variety of new resources to farm and huge size to explore JUST LOOK AT THE MAP: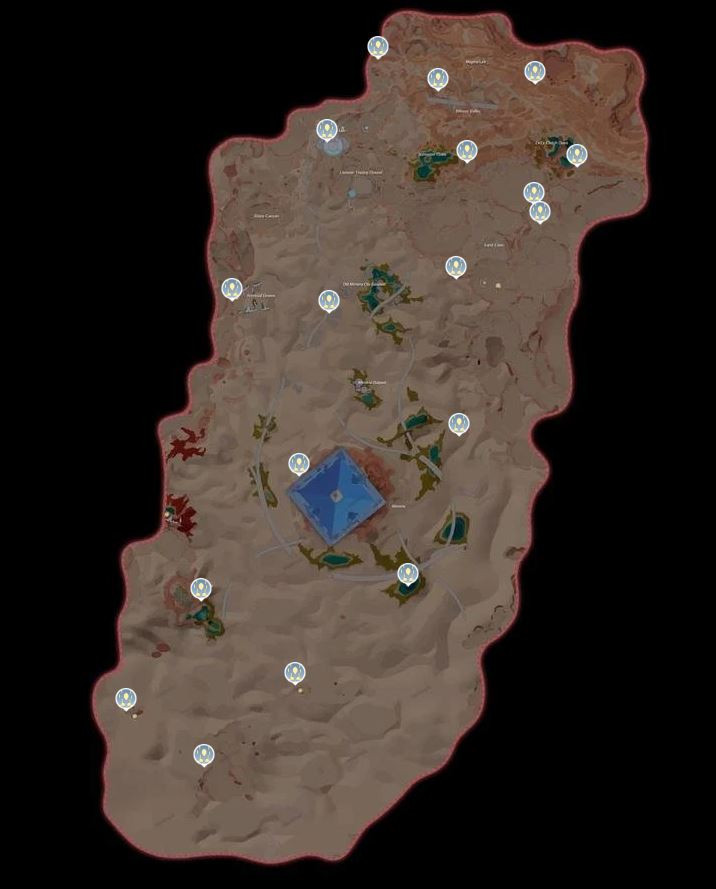 There are 18 Spacerifts for you to activate in Vera compare to area like Astra or Banges which are only 5 to 6 rifts.
Vera Resources:
All Resources that can be found in Vera are exclusive only to this area.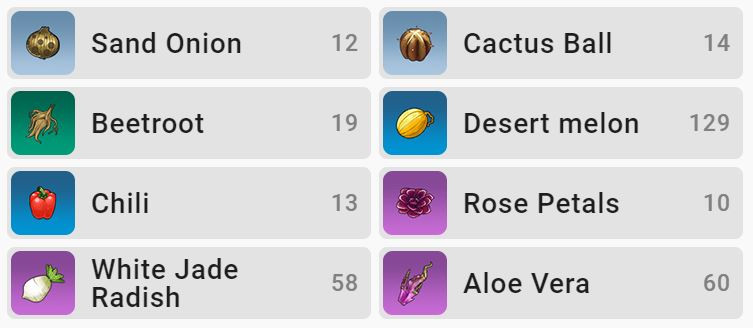 Sand Onion x12

Cactus Ball x14

Beetroot x19

Desert Melon x129

Chili x13

Rose Petals x10

White Jade Radish x58

Aloe Vera x60
New Character: Lin - Shadow Weaver
In 0.03 and 0.27 minute mark you can spot new character Lin and her weapon Shadow Weaver.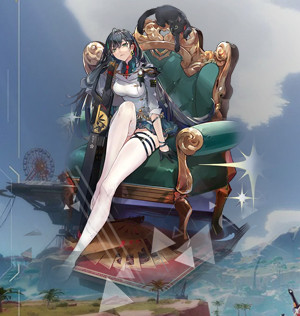 With the release of Lin also introducing the new Element name Aberration, the detail of this element will come later.
| | |
| --- | --- |
| Character | Weapon |
| Lin | Shadow Weaver |
She is one of the most popular character in Tower of Fantasy China version right now. It's 100% confirmed that Lin will come in Tower of Fantasy 2.0 however we don't have the exact release date yet.
New Mount: Jerboa
A brand new Mount also tease in the video as well name Jerboa which is a Hovercraft. Here is an image showing the mount in action: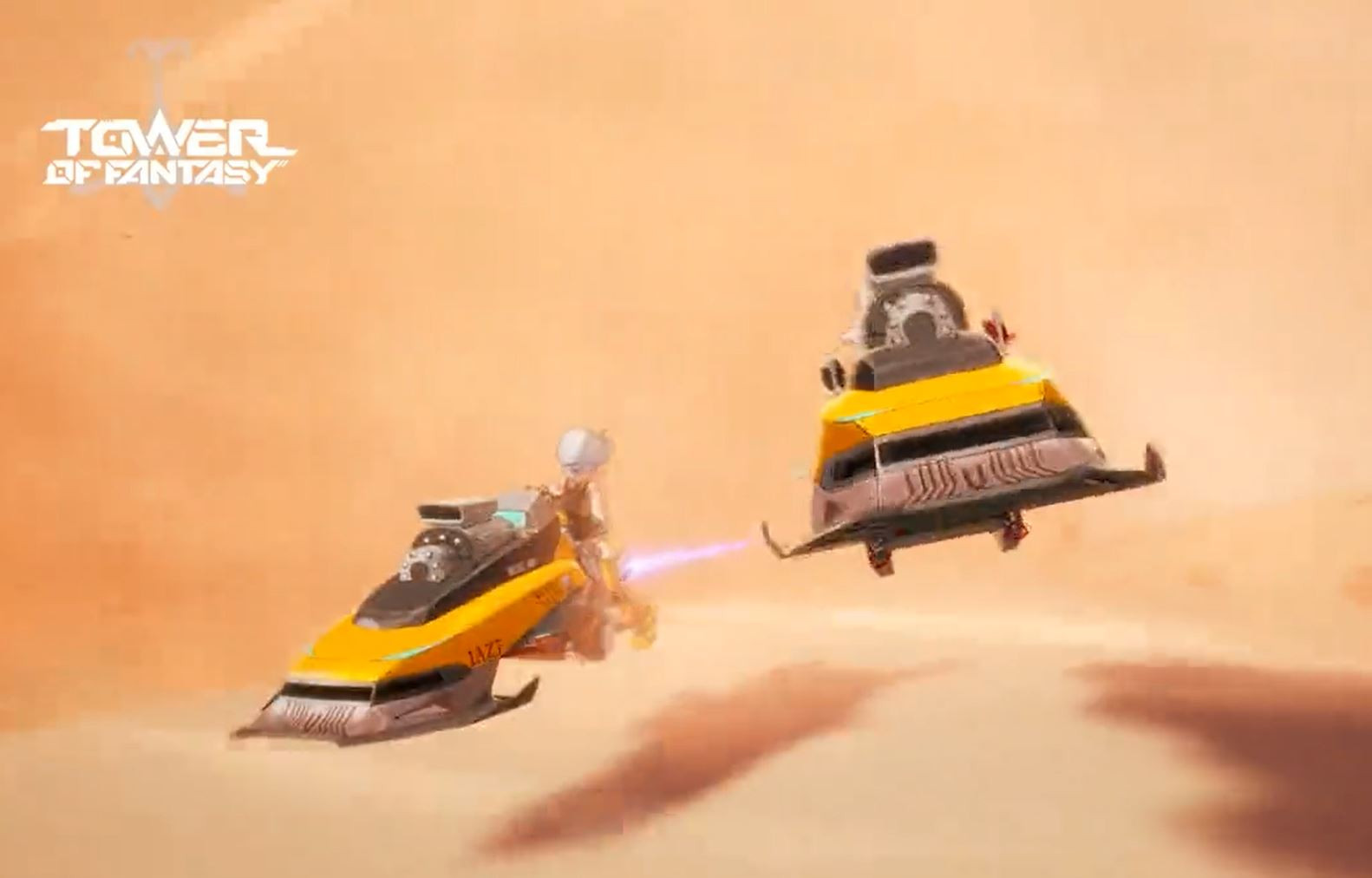 New World Bosses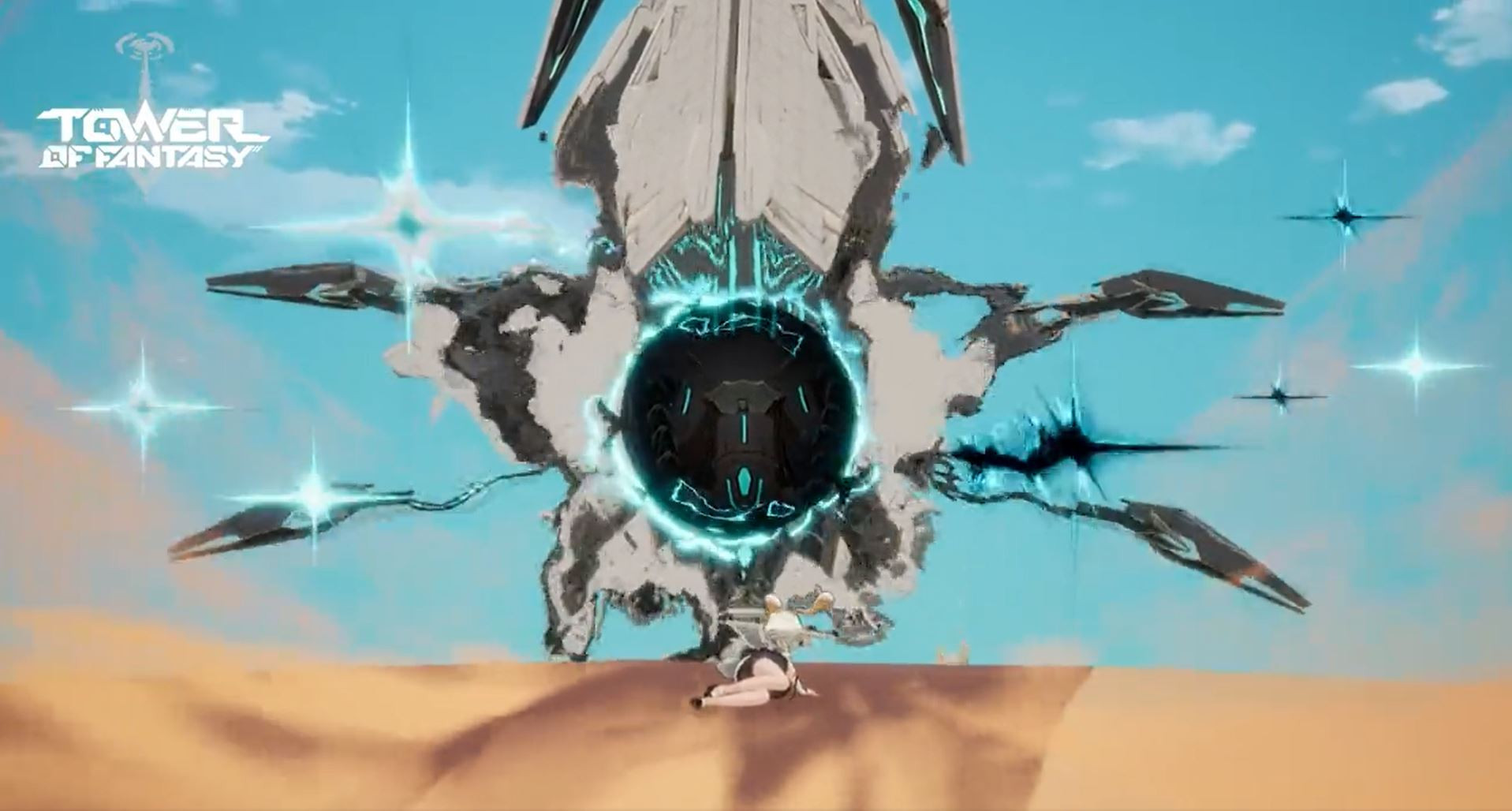 In the teasing video they also show a brand new world bosses as well that you can spot in 0.19 minute mark. There are more world boss to come but for right now there is only 1 boss that shown in the video.
Conclusion
In Short, Tower of Fantasy 2.0 is an exciting event that will come into the game in the future that has teased by ToF Official twitter today featuring new area, character, mount, and world bosses.