Welcome to Pokemon Masters Walkthrough & Guide. Here you can walk through all of the basic game elements. Browse through all characters in the game, best sync pairs, sync training guide, and a lot more stuff.
Table of Contents
Pokemon Masters - Story Walkthrough
Your Pokemon Masters Adventure begins on the Island of Pasio where each trainer has one trusted Pokemon partner. Together, the Trainer and their Pokemon are known as a sync pair, and they participate in 3 on 3 team battles.
Pokemon Masters - Game Walkthrough
In Pokemon Masters, there are a lot of game small elements that you need to understand in other to play it correctly otherwise you will be regret once you reach high levels and just found out the game small elements.
Pokemon Masters - Beginner's Guide
Our Pokemon Masters guide to a complete beginner. Learn to understand the core of the gameplay here and understand all the basic game elements.
Pokemon Masters - Game Information
Pokemon Masters is an adventure role-playing game involving in real-time pokemon battle. The game will release on August 29, 2019, for both android & ios devices.
Video credit Pokemon Masters
Game System Requirement
A mobile device with at least 2GB of RAM.
Android OS 7.0 or higher.
iOS 11.0 or later. (Compatible with iPhone, iPad, and iPod touch).
The game does not guarantee functionality on all devices listed above. There may be cases where the app does not function properly due to your device's capabilities, specifications, or particular conditions for using apps.
Download Pokemon Masters
Pokemon Masters can be found in your app store or google play store depend on your OS. You can click on the link down below to redirect you automatically into the game page.
For iOS device: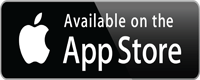 For Andriod device: