Find DSR MK 2 Special Gun stats, best attachments, skins, and more about related detail in Modern Strike Online.
DSR MK 2 Overview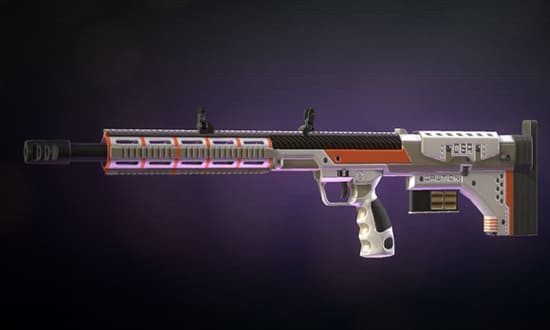 DSR MK 2 is a sniper rifle used by European forces. It has a damage of 380 units for a shot you need to mix sight indicator.
Type: Legendary
Price: 49.99$
DSR MK 2 Stats
Down below is a default DSR MK 2 Stats with no attachment and upgrade.
DSR MK 2 Stats
Damage
380.0
Max: 817.0
Fire Rate
60R/M
Max: 96R/M
Dispersion
0.14
Max: 0,08
Distance
80.0
Max: 80.0
Ammo
7/28
Max: 9/38
DSR MK 2 stats can be upgraded.
DSR MK 2 Attachment
Here are all attachments for DSR MK 2.
Name
Attachment Stat
Damage: 10.8
Fire Rate: 500
Dispersion: 2.50°
Ammo: 7/28 -> 9/38
Other Special Gun List
End of Spirit of War Special Gun.