CHECK OUT ALL FORTNITE BATTLE ROYALE MAP NEW LOCATION IN SEASON 7 (V7.00).
Table of Contents
Fortnite Map Season 7 - A view from a bird eyes perspective of the new Ice area that collide with last season v6.00 map.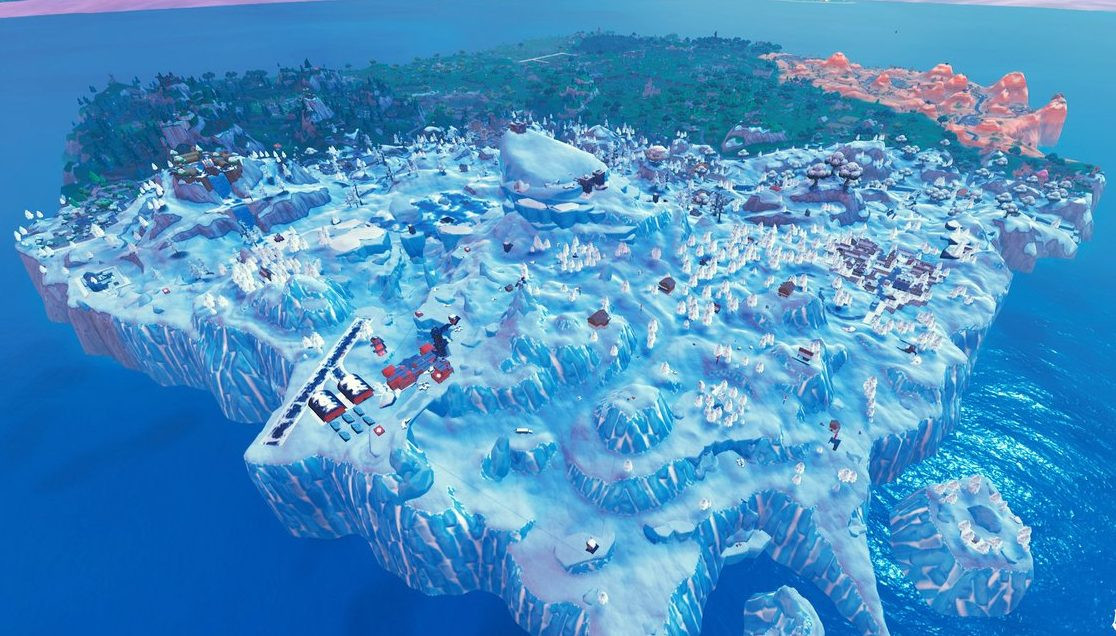 Images source: Fortnite Insider.
In this Season 7 with the measurement of 35% of the map become a huge snow field, terrain, and small mountain. With all these new part of map also coming with 3 new huge location for players to drop in and discover or fight.
Comparing to the desert area the ice area is bigger than the desert itself. But the desert still stand strong in the winter season. This which lead to a question of what happen to this huge new area after winter season end ?.
Map Overview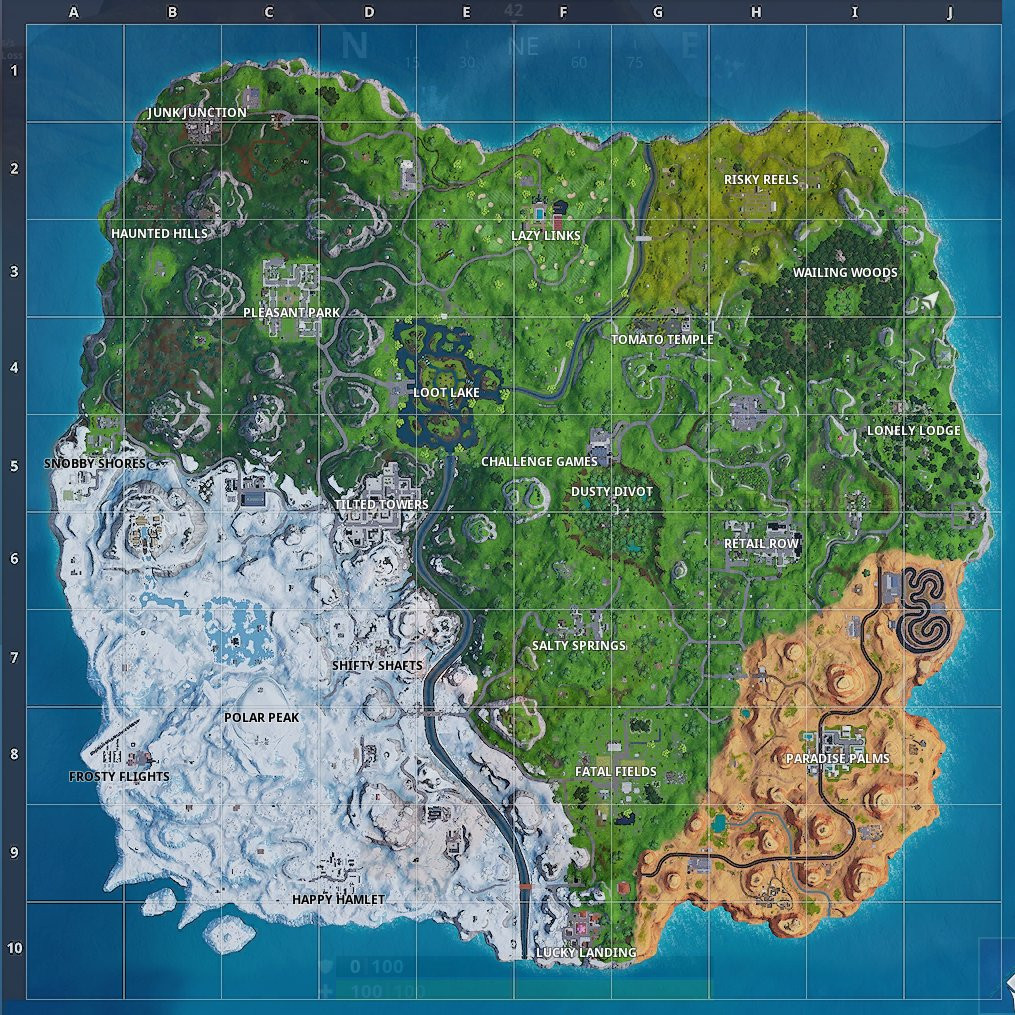 Images source: Fortnite Insider.
As you can see the new area took almost 35% of all map which is really huge in term of comparison with the other part of the area. Some of the old places like:
Are now covered by Snow on the ground and has become a part of snow area.
New Locations in Fortnite Map Season 7:
In this Version 7.00 There are 3 new Locations for Players to choose to drop in and fight. Each Locations has different facility and way of engaging the enemies.
The 3 New Locations are:

FROSTY FLIGHTS
HAPPY HAMLET
POLAR PEAK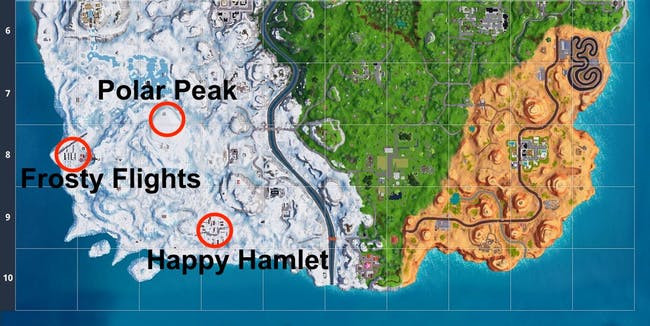 Images Source: Inverse.