Here are all map changes that updated in v7.20 patch notes.
Table of Contents
1.The Ice King's Castle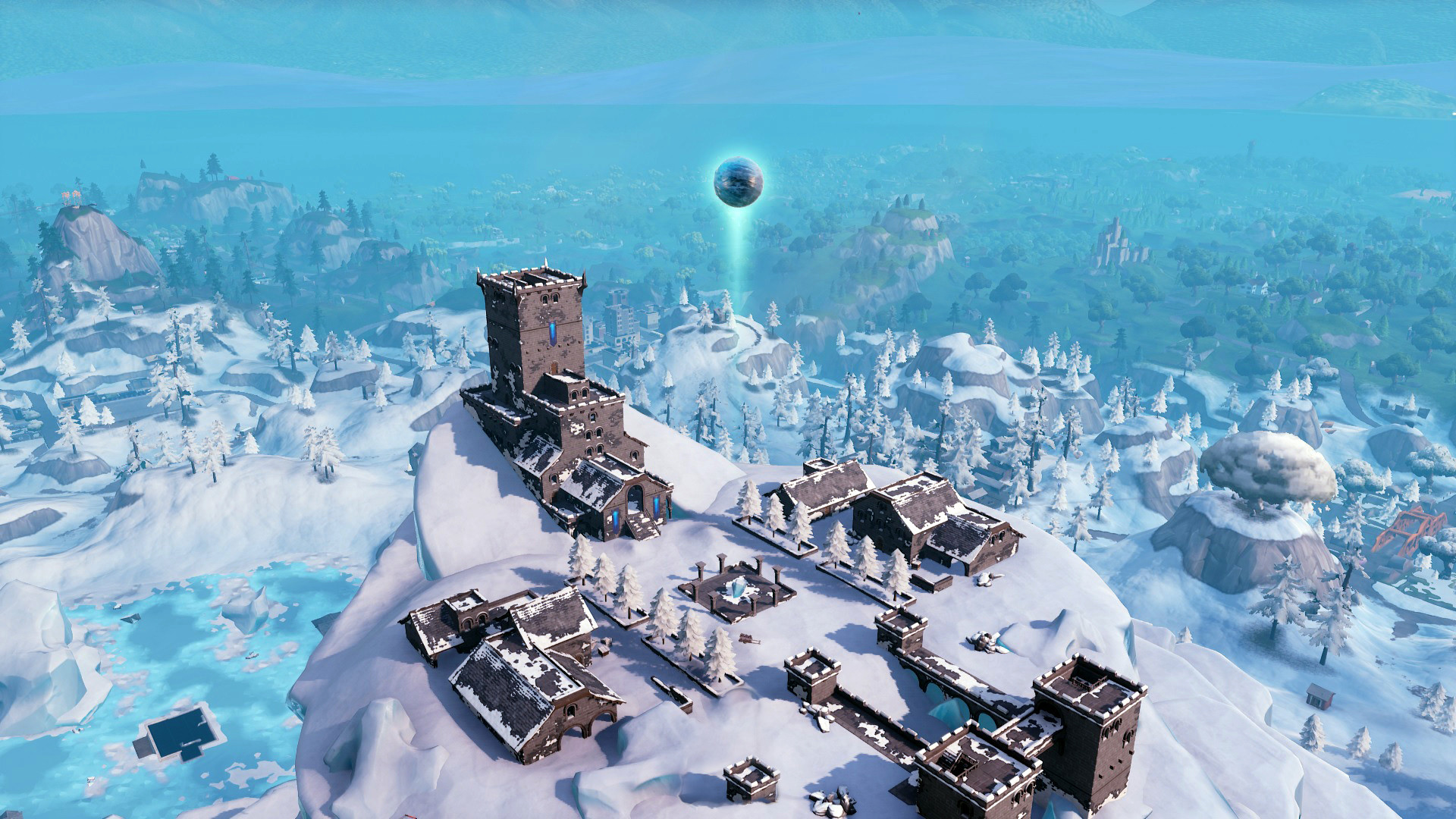 The changes in the large glowing sphere that was placed above the Ice King's Castle in Polar Peak.
2. Tilted Towers
Once again, construction at Tilted Towers is nearing completing after being destroyed for the third time. What the structure is intended to be is not yet clear. It's likely that this building will once again be destroyed during an in-game event with the Ice King. Don't get your hopes up.
3. SoFDeez
SoFDeez is now open for business in Paradise Palms. This Ice Cream Shop is sure to satisfy your need for a refreshment in the desert.
4.The Dungeon Beneath
The Dungeon beneath the Ice King's Castle in Polar Peak continues to expand due to the thawing ice. It's quite a peculiar location, full of literal eggs as we've previously seen due to in-game exploits and leaks. What secrets could be hidden down here?
5. Female Rock
Female Rock Monster can be found near Wailing Woods. For those out of the loop, there is currently a male rock monsters which slightly moves positions every so often. Exact details for this side storyline are not yet known,it's likely to be something minor, similar to the on-going war with the Food Trucks.